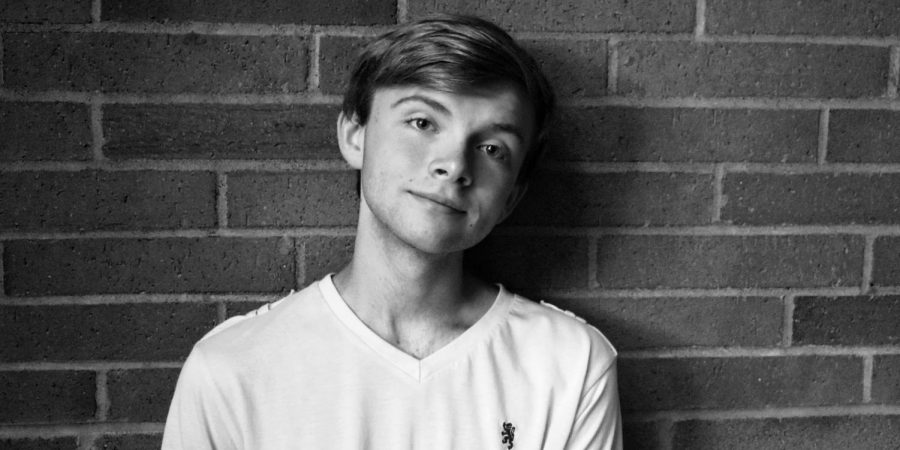 Nine times out of ten, you can find Beak 'n' Eye Managing Editor Zack Misner with his nose in a book. His love of reading and writing makes him a perfect addition to the Beak 'n' Eye staff.
Other than newspaper, Misner is involved in Drama Club and Comedy Sportz. He enjoys the creativity of this experience.
As Features Editor, Misner is responsible for helping other staffers form unique and interesting articles for the print issues and website. He is looking forward to writing for WHSToday's Humans of West and Senior Spotlight sections.
Written by Emma Bernick
Zack Misner, Co-Managing Editor
Mar 26, 2019

"Little Shop of Horrors" preview

(Story/Media)

Feb 08, 2019
Dec 04, 2018

Band department hosts trivia fundraiser

(Media)

Nov 16, 2018

Duet 'til the end

(Story)

Nov 02, 2018

Fake it 'til you make it

(Story)

Sep 17, 2018

Homecoming week recap

(Media)

Sep 10, 2018

Theatrical outlook

(Story/Media)

Sep 06, 2018

Modern Shakespeare

(Story/Media)

Dec 20, 2017
Dec 15, 2017
Dec 11, 2017

Cap and frown

(Story/Media)

Nov 17, 2017
Nov 12, 2017

West's theatre program takes on Iowa Thespian Festival

(Story/Media)

Nov 02, 2017

TV Show Review: "The Good Doctor"- Season One

(Story)

Oct 25, 2017

Treats and threats

(Story)

Oct 06, 2017

Catching the fall feels

(Story)

Oct 02, 2017
Sep 28, 2017

The Mask of Wine

(Story/Media)

Sep 18, 2017

Welcome to Words from West

(Story)