Kate Kealey, Editor in Chief
March 18, 2018
On Wednesday Mar. 14, nine students, including myself, arranged a walkout against school violence on West's band field.  We met for a total of 20 hours within the five day...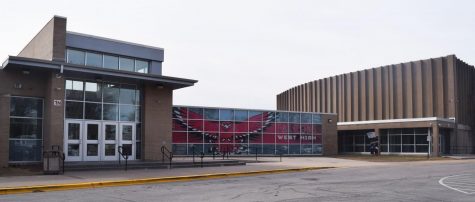 Hannah Andrews, Reporter
March 16, 2018
West is not a bad school. However, it seems like everyone who doesn't attend West has a contradictory opinion. The negative things seen on social media or heard on the...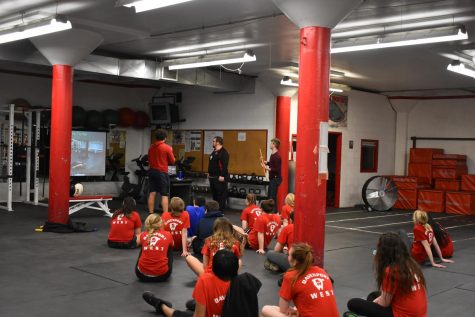 March 16, 2018
In early February, the Iowa Senate was introduced to a bill that would no longer have P.E. in schools as a required class....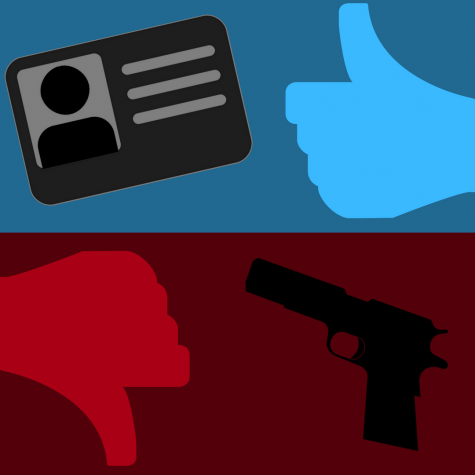 Alternatives to arming teachers
March 9, 2018
After the recent Parkland school shooting, discussions across America and on social media on how to keep schools safe hav...
December 31, 2017
"Wicked: The Untold Stories of the Witches of Oz" (commonly referred to as "Wicked") is a darker retelling of "The...
West held its first pep rally on Friday, Sept.1 to introduce the fall sports teams. Girls' swimming, boys' golf, cross country, volleyball and football...
Thursday, February 8

Freshman Boys Basketball

Davenport West 42 - Muscatine 38

Wednesday, February 7

Freshman Boys Basketball

Davenport West 53 - North 67

Wednesday, February 7

Sophomore Boys Basketball

Davenport West 56 - North 74

Wednesday, February 7

JV Girls Basketball

Davenport West 10 - North 63

Tuesday, February 6

Varsity Boys Basketball

Davenport West 67 - North 63

Friday, February 2

Sophomore Boys Basketball

Davenport West 31 - North Scott 53

Friday, February 2

Varsity Boys Basketball

Davenport West 50 - North Scott 65

Friday, January 26

Sophomore boys basketball

Davenport West 52 - Assumption 22

Friday, January 26

Varsity boys basketball

Davenport West 47 - Assumption 39

Saturday, January 20

Sophomore Boys Basketball

Davenport West 50 - Central Dewitt 64