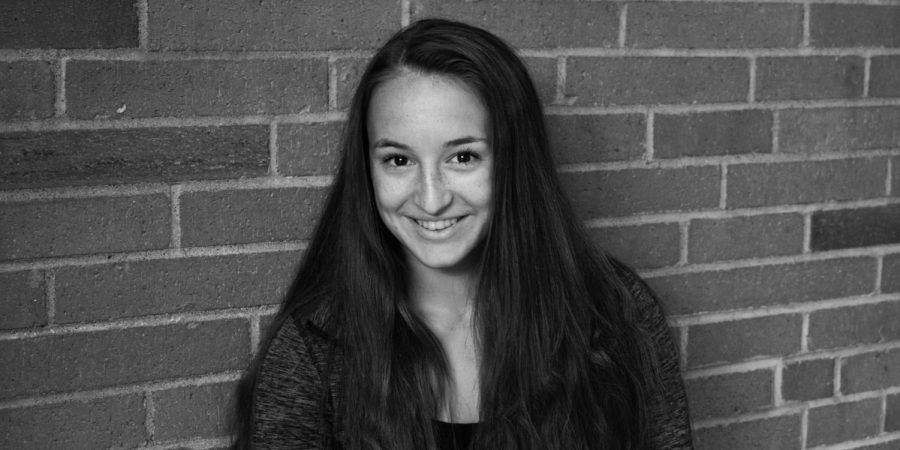 She may be a senior at West with a bright mind, but Kate Kealey is involved in many more ways than just being a student. For example, she takes on the role of being Editor in Chief for the
Beak 'n' Eye
. She is very excited for the responsibilty and opportunity that comes with this position.
Kealey participates on the track team and she has done it ever since 6th grade.
Kealey loves being 'in charge of staff but it is a lot of work to get the paper edited and looking really good.
For Kealey, spreading the love of journalism and helping other staff members see that is very important to her. She also enjoys the responsibility and stress that comes with editing the newspaper.
Written by Tyler Newman
Kate Kealey, Editor in Chief
Jun 03, 2019

Heartbeat bill threatens women's rights

(Story)

Apr 12, 2019

Yoder 'kills it' in the classroom

(Story/Media)

Mar 27, 2019

50 years and counting

(Story)

Nov 18, 2018

Painting fundraiser saves outdoor classroom

(Story/Media)

Nov 15, 2018

Winter sports kick off excites Falcon athletes

(Story/Media)

Nov 08, 2018

Midterm election causes mixed emotions

(Story/Media)

Oct 29, 2018

Breaking the stereotype

(Story/Media)

Oct 23, 2018

Business classes work towards bettering West

(Story/Media)

Oct 16, 2018

Challenging hunger

(Story)

Sep 25, 2018

Student Senate competes for pounds instead of gold

(Story)

Aug 27, 2018

Fresh faces of administration

(Story/Media)

Jun 01, 2018

Falcon Nest continues to grow

(Story/Media)

May 31, 2018

2018 graduates prepare to walk the stage

(Story/Media)

May 30, 2018

Moving on: Jared Perez

(Story/Media)

May 23, 2018

2018 Falcon graduates enjoy senior picnic

(Story/Media)

May 11, 2018

Charity Week: Freddy Falcon pageant

(Story/Media)

Apr 26, 2018

Boys track team goes to Drake

(Media)

Apr 23, 2018

Falcons big role models at Big Table

(Story/Media)

Apr 19, 2018

Problematic weather for sports

(Media)

Apr 12, 2018

Falcons become bees for the day

(Story/Media)

Apr 06, 2018

Falcons bag 6,000 trees for Living Lands and Waters

(Story/Media)

Apr 03, 2018

West takes on the Iowa Assessments

(Story)

Mar 28, 2018

Keeping up with the girls track team

(Story/Media)

Mar 18, 2018

Adults walk over the walkout

(Story)

Mar 09, 2018

Women of West: Patricia Sheehey

(Story)

Jan 19, 2018

The swimming seniors take their final splash

(Story/Media)

Jan 09, 2018

Out with the old, and in with the new

(Story)

Dec 20, 2017

Falcon festivities

(Story/Media)

Dec 19, 2017

Kitchen chemistry

(Media)

Dec 15, 2017

Davenport West High holds second blood drive of the year

(Media)

Nov 07, 2017

Bench Press Competition

(Story/Media)

Nov 03, 2017

West High Diamond Dancers

(Story/Media)

Sep 08, 2017

Leo Club starts the school year

(Story)

Aug 30, 2017

Hate speech shouldn't be free speech

(Story)

Aug 18, 2017

West High summer renovations are wrapping up

(Media)

Sep 21, 2016

Speech Class Job Fair

(Story/Media)

Nov 05, 2015

Mr. Falcon pageant goes down to tiebreaker

(Media)