Student senate competes for pounds instead of gold
Student senate competes at the River Bend Student Hunger Drive Kick Off
Hang on for a minute...we're trying to find some more stories you might like.
On Monday Sept. 24 Davenport West student senate competed in the River Bends student hunger drive kick off. Each school had the chance to create a one minute skit about the hunger drive. The winning team would receive 2,000 pounds of food to start off the hunger drive.
"We all win when we donate to the hunger drive," Kory Kuffler WQADs' sports reporter and MC for the competition said.
After the schools performed, it came down to a tie between North Scott and West. Instead of the judges voting, the crowd of students would decide the winners by cheering the loudest for their favorite team. At the end of the match the North Scott Lancers won the battle.

Hang on for a minute...we're trying to find some more stories you might like.
About the Writer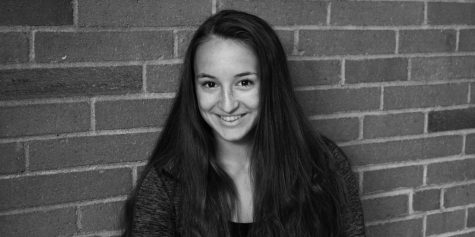 Kate Kealey, Editor in Chief
She may be a senior at West with a bright mind, but Kate Kealey is involved in many more ways than just being a student. For example, she takes on the role of being Editor in Chief for the Beak 'n' Eye. She is very excited for the responsibilty and opportunity that comes with this position.
Kealey participates on the track team and she has done it ever since 6th grade.
Kealey loves being 'in charge of staff but it is a lot of work to get the paper edited and looking really good.
For Kealey, spreading the love of journalism and helping other staff members see that is very important to her. She also enjoys the responsibility and stress that comes with editing the newspaper.
Written by Tyler Newman