Boys track team goes to Drake
Hang on for a minute...we're trying to find some more stories you might like.
On Thursday, Apr. 19, Davenport West's track teams won six events in the A Division at the Bettendorf ABC Track Invitational. Senior Andrew Wright won the 1600 meter and junior Kameron Morgan took the win for the 3200 meter race. This will be the first time coach Marty Leal will take a 3200 meter relay team to Drake in his 16 years working as a coach. 
"It feels good," Wright said. "It feels better when you are able to go for your coach [or] a person you really care about."
The team practiced for speed runs such as the 600 meters in tempo pace. Tempo pace is a faster paced workout that improves metabolic fitness while helping to remind runners to 'kick' the last 200 meters.
"We all work as a team and we wanted to be at the top of the level where people [would] talk about us," Morgan said.
Currently, the boys team is preparing for the Drake Relays throughout the week by working out and keeping their body in shape, while also staying mentally focused. Drake Relays is a three-day race that starts Thursday. The team is going up tonight to get a lay of the land. 
"Originally, I wasn't interested in it [track] until my junior year. I just thought I go out for it and my last year was a lot of fun so this year I wanted to do it again," Anfinson said. "And my coach is always talking to me about being part of a four-way team or the shuttle hurdle team and possibly making state, and the idea of qualifying for Drake didn't come into mind until we ran at Jessie Day and happen to run a great time, so we just went with that."

Hang on for a minute...we're trying to find some more stories you might like.
About the Contributors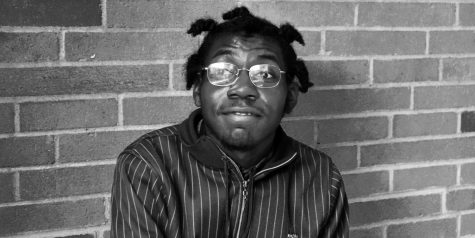 Joseph Potts, Reporter
Senior and reporter Joseph Potts is a very optimistic student who lives his life grateful to be alive each and everyday. He enjoys time outdoors especially in the park by the Mississippi River where it's nice and quiet, with nice people and ducks that wander around.
He is very ambitious, with his future yet to be decided as he has many things that he wants to do such as become a cartoonist, an engineer, or a reporter. No matter what he chooses to become he hopes that people will still think of him as being the jack of all trades, and as being creative. He is known around the newsroom for always leaving little doodles on the board for everyone to see flaunting his creativity and drawing skills.
Joseph is a very kind helpful person although the most important thing to him is solving his own problems before he tries to fix other people's problems. Although you have to work on your personal problems before helping others with theirs, Joseph feels that people should help each other more often and get along more to work on bigger problems. He believes that instead of the world working with one for all this should be changed to all for one, bettering the community.
Written by Aiden Rushing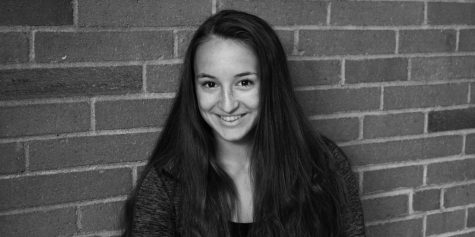 Kate Kealey, Editor in Chief
She may be a senior at West with a bright mind, but Kate Kealey is involved in many more ways than just being a student. For example, she takes on the role of being Editor in Chief for the Beak 'n' Eye. She is very excited for the responsibilty and opportunity that comes with this position.
Kealey participates on the track team and she has done it ever since 6th grade.
Kealey loves being 'in charge of staff but it is a lot of work to get the paper edited and looking really good.
For Kealey, spreading the love of journalism and helping other staff members see that is very important to her. She also enjoys the responsibility and stress that comes with editing the newspaper.
Written by Tyler Newman