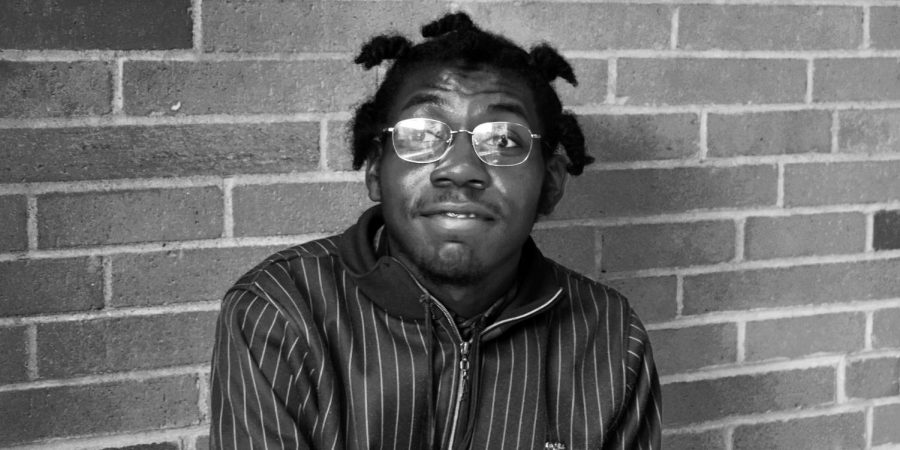 Senior and reporter Joseph Potts is a very optimistic student who lives his life grateful to be alive each and everyday. He enjoys time outdoors especially in the park by the Mississippi River where it's nice and quiet, with nice people and ducks that wander around.
He is very ambitious, with his future yet to be decided as he has many things that he wants to do such as become a cartoonist, an engineer, or a reporter. No matter what he chooses to become he hopes that people will still think of him as being the jack of all trades, and as being creative. He is known around the newsroom for always leaving little doodles on the board for everyone to see flaunting his creativity and drawing skills.
Joseph is a very kind helpful person although the most important thing to him is solving his own problems before he tries to fix other people's problems. Although you have to work on your personal problems before helping others with theirs, Joseph feels that people should help each other more often and get along more to work on bigger problems. He believes that instead of the world working with one for all this should be changed to all for one, bettering the community.
Written by Aiden Rushing
Joseph Potts, Reporter
May 24, 2019

Senior Falcon festival

(Story/Media)

May 15, 2019

Thoughtful theatre

(Story/Media)

Apr 15, 2019

Brilliant biomechanics

(Story/Media)

Apr 08, 2019

Suspenseful speeches

(Story)

Mar 20, 2019
Feb 24, 2019

STEM goes to the Capitol

(Story)

Feb 16, 2019

Signs of love through the vines of valentines

(Story)

Feb 11, 2019

Wrestling at West

(Story)

Jan 11, 2019

Catastrophically cautious cuts

(Story)

Dec 10, 2018

Senior Spotlight: Alexis Schutters

(Media)

Nov 19, 2018

Formulating fall festivities

(Story)

Oct 26, 2018

Did you know? Memorable mosaic mural

(Story)

Oct 24, 2018

GEAR UP Iowa prepares Falcons for the future

(Story/Media)

Oct 05, 2018

Humans of West: Amy Murphy

(Story/Media)

Sep 17, 2018

Homecoming week recap

(Media)

Jun 04, 2018

Moving on: Jason Smith

(Story/Media)

May 30, 2018

Retiree: Joy Saladino

(Story/Media)

Apr 26, 2018

Boys track team goes to Drake

(Story)

Apr 23, 2018

Humans of West: Nic Anderson

(Story/Media)

Apr 13, 2018

Student work ethic

(Story)

Apr 04, 2018

Army JROTC dedicated to making students better citizens

(Story)

Mar 14, 2018

Women of West: Amanda Bohart

(Story/Media)

Feb 14, 2018

Bizarre holidays for bizarre hobbies

(Story)

Feb 06, 2018

Bitcoin: successful trade or superstitious fad?

(Story/Media)