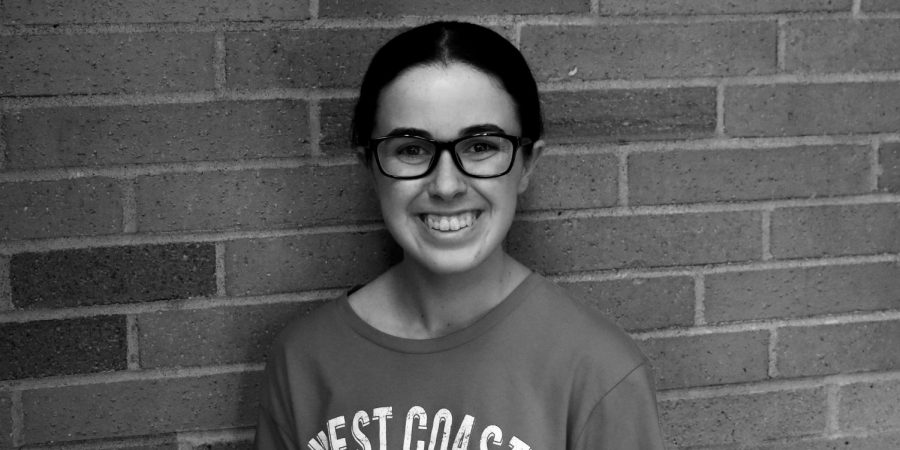 Haley is a junior who is returning for her second year on the Beak 'n' Eye staff at West High school. Her natural talent with writing and photography make her the perfect addition to the reporting staff.
Aside from her work as a reporter, Haley is involved in numerous other activities around the building. Such activities include National Honors Society, Future Health Professionals Club and bowling. She loves being apart of these activities because it allows her to meet new people, help the community, have fun, and prepare her for the future. She also hopes to continue her work in this activities in her senior year.
Haley hopes to find a career in the medical field, although she isn't quite sure which subfield to pursue specifically; however, she did says that she is expressing some interest in the dental field.
Written by Zack Misner
Haley Newcomb, Reporter
Dec 13, 2017

West faces the Knights at Assumption

(Story/Media)

Dec 06, 2017

Boys basketball at Central

(Story/Media)

Dec 04, 2017

Falcon basketball takes on Maquoketa

(Story)

Nov 18, 2017

West hosts annual winter sports kickoff

(Story)

Nov 16, 2017

Album Review: Reputation by Taylor Swift

(Story/Media)

Nov 07, 2017

Cheer, state week

(Story)

Oct 26, 2017

Fall Sports Recap

(Story)

Oct 15, 2017

"Friday night lights" dim for seniors

(Media)

Oct 03, 2017

West hosts 2017 Homecoming Game

(Media)

Sep 28, 2017

Freshman football team takes on Muscatine

(Story/Media)

Sep 20, 2017

Falcons face Blue Devils at Central

(Story)

Sep 13, 2017

Falcons compete against the North Scott Lancers

(Story/Media)

Sep 09, 2017

West varsity football claims first win over Burlington

(Media)

Sep 09, 2017

Sophomore team plays strong, moves to 3-0

(Media)

Aug 21, 2017

Hitting the greens

(Story/Media)