West varsity football claims first win over Burlington
The varsity football team claimed a victory on their home turf against the Burlington Grayhounds last night with a final score of 20-13.
"This feels really good," senior receiver Leon Simpson said.
With a fast start from Burlington, pulling ahead 13 to nothing, the West's student section got quiet. However, a shot of electricity rippeled through the fans when senior receiver D.J. Mosley juggled and caught a touchdown pass from Jacob Milem to give West some energy at 7-13.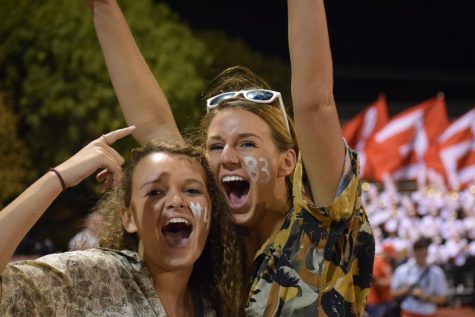 With 32 seconds left, Mosley picked the ball off ending a Burlington drive. West went into halftime down 13-7.
"We had to pick up the intensity after starting off slow; we started working more as a unit on defensive and turned that into stops," senior middle linebacker Jaylen Johnson said.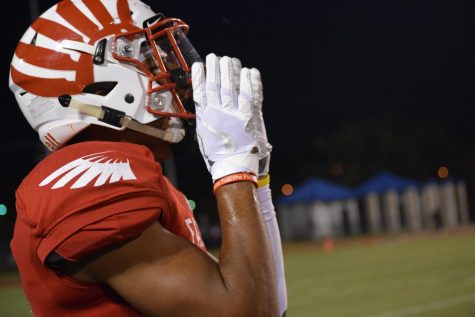 With about three minutes left in the third quarter, Simpson scored a touchdown run, and the game was tied 13-13 after the missed extra point.
The West fan section was packed and got louder and louder with the hope of a win on the way.
"It was the most energy I've ever seen in the student section," sophomore Kaylynn Sparks said.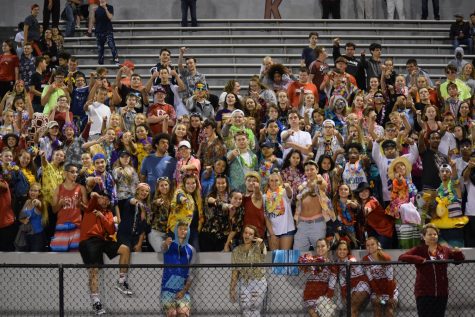 Sophomore Malik Westerfield started the fourth quarter with an interception to prevent another Burlington drive.
With nine minutes left in the game, 20-13 was the score, and from there on the game was history.
West's defense held Burlington at every drive and the offense killed the clock. West moved on to win 20-13 and are 1-2. 
The Falcon's next game is Friday, Sept. 15 at Brady Street Stadium against the Davenport North Wildcats.