Sophomore team plays strong, moves to 3-0
Hang on for a minute...we're trying to find some more stories you might like.
On Friday, Sept. 8 the West Falcons sophomore football team played the Burlington Grayhounds. Both teams played hard but West had an edge, sophomore quarterback Zach Trevino.
Zach played as hard as he could, running and passing the ball all over the field. Sophomore tailback Camren Carter started the scoring as time expired in the first quarter with a touchdown run. West was up 6-0.
Burlington had an 80 yard touchdown run to tie the game at 6.  Burlington would not score again as West became dominant from that point on.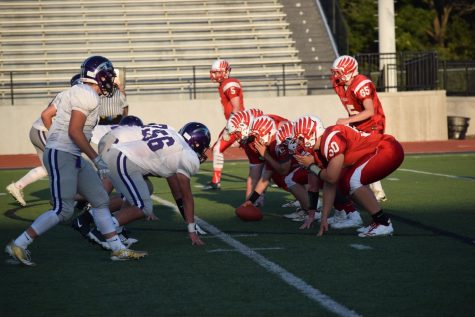 Haley Newcomb
After halftime,Trevino showed his athleticism by running in an eleven yard touchdown. It was 13-6.
West made key stops, when Burlington went for it on fourth down multiple times, not converting once.
"Our defense played together and made very little mistakes," sophomore linebacker Payton Heath said.
The defense played lights out while the offense did not stop scoring.
"We struggled in the first half, but my teammates picked me up for the second half," Trevino said.  West defeated Burlington 25-6.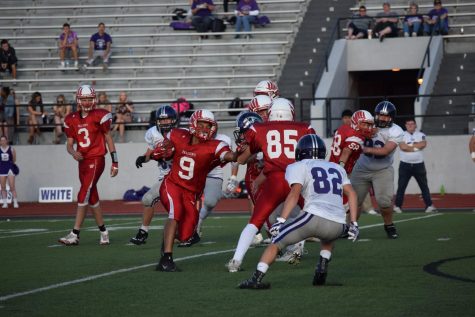 Haley Newcomb
The game ended abruptly when Grayhound  K.T. Thompson got injured by sophomore defensive back Seve Armenta. Armenta had a clean hit, but a devastating one. There was just over a minute left in the game, but Thompson could not get himself up.
"It's the last thing I would've wanted to do, but I just hope he gets better,"  Armenta said.
There is no word on the condition of Thompson at press time. He was taken out of Brady Stadium by ambulance.
West sophomores will play North Wildcats next Friday, Sept. 15 at Brady Street Stadium.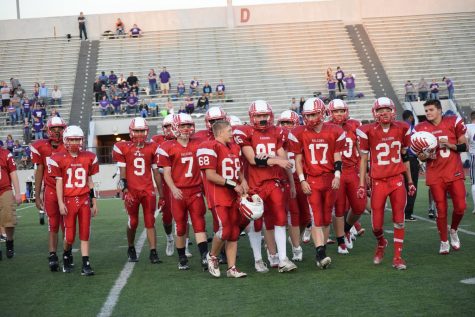 Brooke Netcott

Hang on for a minute...we're trying to find some more stories you might like.
About the Photographers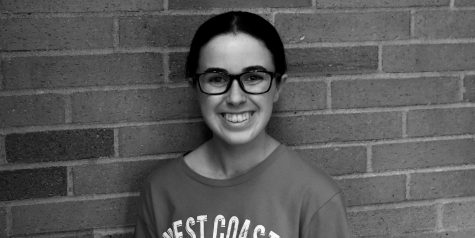 Haley Newcomb, Reporter
Haley is a junior who is returning for her second year on the Beak 'n' Eye staff at West High school. Her natural talent with writing and photography make her the perfect addition to the reporting staff.
Aside from her work as a reporter, Haley is involved in numerous other activities around the building. Such activities include National Honors Society, Future Health Professionals Club and bowling. She loves being apart of these activities because it allows her to meet new people, help the community, have fun, and prepare her for the future. She also hopes to continue her work in this activities in her senior year.
Haley hopes to find a career in the medical field, although she isn't quite sure which subfield to pursue specifically; however, she did says that she is expressing some interest in the dental field.
Written by Zack Misner