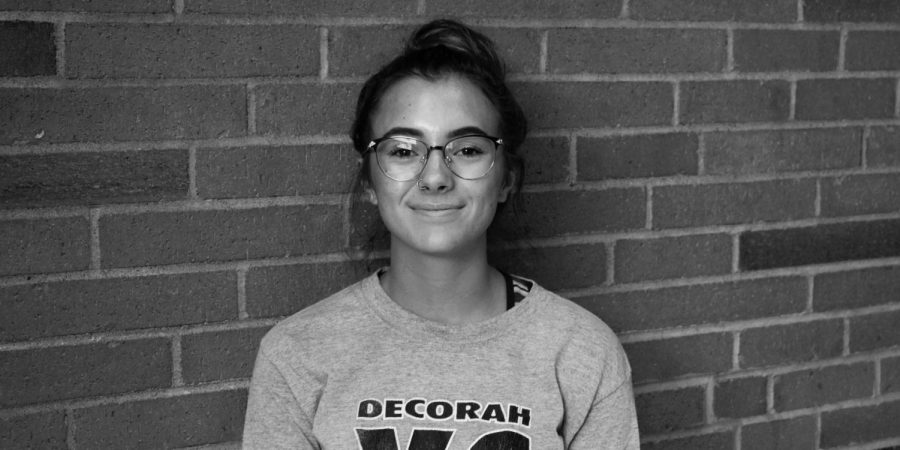 Tori Dierikx is a senior and a first time reporter for the
Beak 'N' Eye
at West High School.
Dierikx spends her free time playing soccer and volleyball. Dierikx's first year playing soccer, she was awarded "All Conference" for her impeccable job as goalie.
Along with sports, music is a big influence in her life. Being able to play piano has opened doors for Dierikx. She has had the opportunity to teach others the arts of the beautiful ivory keys.
Written by Hannah Andrews
Tori Dierikx, Reporter
Jan 16, 2019

Dance team dismantles gender stereotypes

(Story)

Nov 14, 2018

Who is Freddie the Falcon?

(Story)

Nov 05, 2018

Clean water courtesy of West

(Story)

Oct 23, 2018

Falcons race to state

(Story/Media)

Oct 17, 2018

The hidden talent behind the quiet boy

(Story)

Sep 17, 2018

Homecoming week recap

(Media)

Sep 14, 2018

Pepper spray mishap sparks concern about safety

(Story/Media)

Sep 06, 2018

Friday night fights

(Story/Media)