The hidden talent behind the quiet boy
Senior Spotlight: Malachi Oliver
When you first meet Malachi Oliver, you may just notice him as the quiet kid who sits in the back of class with his headphones on. But there is much more to Malachi Oliver than what meets the eye, or ear.
Like every individual at West, Oliver is unique in many ways. Many people may not know that he has a secret obsession with cereal.
"I eat like five bowls a day," Oliver said.
Oliver's classmates may also be unaware of his musical talent. He loves to write and listen to music, and can be found on social media spreading his talent.
Just like the rest of us, Oliver has overcome many obstacles, specifically a major back surgery due to scoliosis, which left him unable to walk for two weeks and out of school three-quarters of the year. However, you would never be able to guess this hardship from Oliver's contagious smile, and friendly attitude.
Senior Koelton Willey commented on just how friendly Oliver is. In fact, Oliver's friendliness is what makes him stand out according to Willey.
"[Malachi] always has your back no matter what. If I have a problem I can go to him," Willey said.
What Oliver has enjoyed most about high school is the abundance of activities that go on. An unofficial award to Oliver would be that he has been to every dance in his high school career. And to the incoming freshmen, Oliver advises to get involved.
"You can only do it one time. Once high school is over, it's over," Oliver said.
In his future, Oliver would like to pursue architecture, possibly at Iowa State. You may later catch him in Miami, enjoying the warm weather, most likely with his headphones on. He hopes to be remembered as "the funny guy with good hair."
Even his teachers keep Oliver in high regards. Mrs. Perez describes Oliver in a nutshell ‒ "He's awesome."
About the Contributors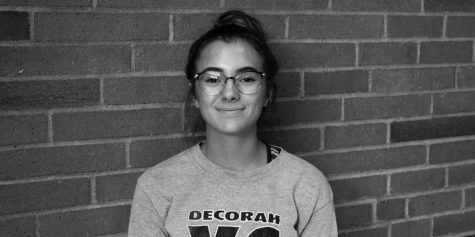 Tori Dierikx, Reporter
Tori Dierikx is a senior and a first time reporter for the Beak 'N' Eye at West High School.

Dierikx spends her free time playing soccer and volleyball....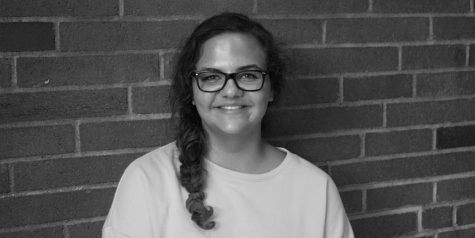 Emma Bernick, Media Editor
Emma Bernick is a senior and is the Media Editor for WHSToday. She loves being able to share her ideas and thoughts through student journalism. She enjoys...