Fifty-eight students inducted into National Honors Society
Hang on for a minute...we're trying to find some more stories you might like.
On Sept. 20 at 7:30 p.m., 58 new juniors and seniors were inducted into National Honors Society (NHS) for the 2018-19 school year.
These students were joined with the 63 NHS inductees from the 2017-2018 school year.
"The initial criteria is that students have to have a 3.5 or higher GPA at the end of their sophomore year to be considered for their junior year. Then they have to address their teachers that they had their sophomore year and get recommendations considering their academics, leadership, academic integrity, and essentially being a good student in the classroom," NHS advisor Amanda Ray said.
There are four main concepts that are focused on within NHS: character, service, leadership and scholarship. Throughout the ceremony these four topics were addressed by President Carson Kahley, Vice President Ethan Gabriel, Secretary Nicholas Nahnybida, Treasurers Dalton Carstens and Alexa Christiansen.
"I think being in NHS shows that you are very involved and you strive to do more in your community and your school," Gabriel said.
Other than going out of the way to maintain good grades, NHS students are introduced to the volunteer world. They must have 15 hours of volunteer work by the end of the school year. Brittany's Gifts is an organization that NHS helps with. Ray believes this is a great way for these students to find leadership roles and get involved with the community.
"I fell down a hole sophomore year and didn't do my work to keep my grades up. I saw other people getting into National Honors Society and that was something that I wanted to be involved in and get recognized for doing well. I started to work really hard to get A's in all my classes and turn in all my homework. I strived to be in this community and I got here," senior Miranda Schwien said.

Hang on for a minute...we're trying to find some more stories you might like.
About the Contributors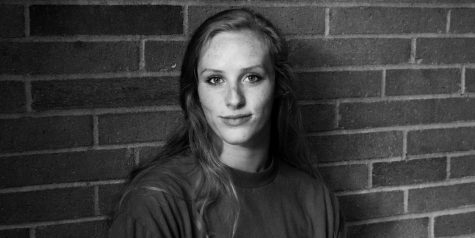 Naomi Walker, Co-Media Editor and Business Manager
Senior Naomi Walker is currently a Co-Media Editor and Business Manager for the West High Beak 'n' Eye.
Walker is a little undecided when it comes to what she wants to do in the future. She believes she either wants to go to Purdue University in Indiana or Iowa State University. At either of those colleges she would like to study to be either a chiropractor, law enforcement agent or an anesthesiologist.
One thing that Walker does plan on doing is moving to North Carolina with her sister.
"There's mountains and beaches and I love them both so much," Walker daydreams.
When not in the newspaper room at school she participates in cheer, National Honors Society, and newspaper. In her free time she also enjoys painting, hanging out with friends and working out.  
Written by Emma Day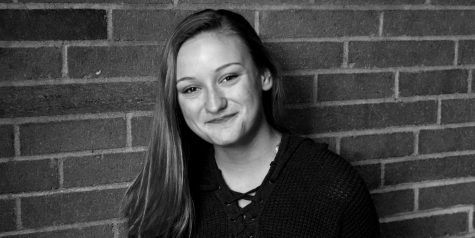 Hannah Andrews, News Editor
Hannah Andrews is a junior and News Editor for the Beak 'n' Eye at West High School. Andrews lives with her grandparents, but when asked who her greatest influence is she cited her older sister, who was her role model through childhood. Her sister told her she should participate in school activities, and her mom...