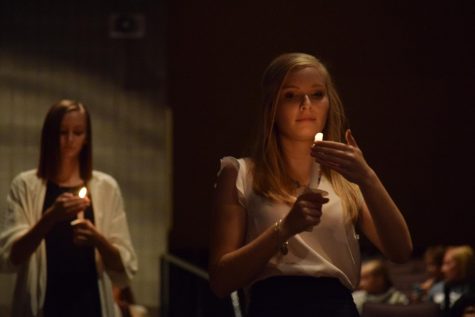 Naomi Walker, Co-Media Editor and Business Manager

September 21, 2018
On Sept. 20 at 7:30 p.m., 58 new juniors and seniors were inducted into National Honors Society (NHS) for the 2018-19 school year. These students were joined with the 63 NHS inductees from the 2017-2018 school year. "The initial criteria is that students have to have a 3.5 or higher GPA at the en...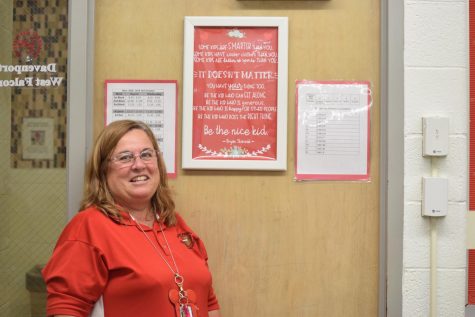 Naomi Walker, Co-Media Editor and Buisiness Manager

September 7, 2018

Filed under Features, Humans of West, Showcase
Jane Kroening has taught English at West for 14 years and claims she bleeds red and white. "When I first came here my son and daughter [went to school here]. I was teaching at Walcott. I was very involved in the Booster Club [at West] and saw a position open up. I was spending a lot of my time ...