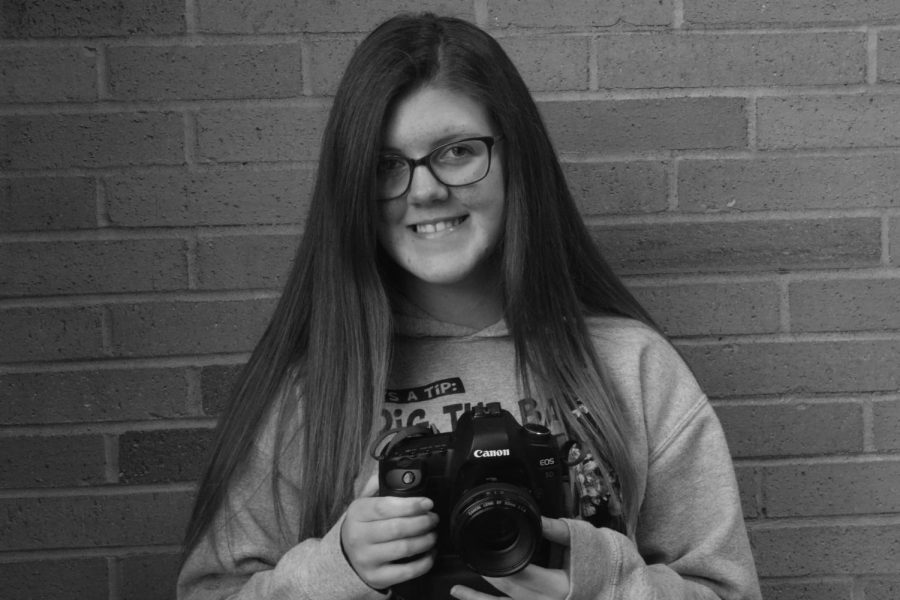 While senior and photographer Melissa Rump may be new to the journalism world, her passion for photography has been evident for a while. Starting with the purchase of her iPod when she was in seventh grade, Rump developed an interest in the world of editing and photos. During her sophomore year, her father purchased a Canon Revel T5 for her which really helped her skills improve.
Since then, Rump has accomplished quite a bit in the world of photography. She established her own business, Meli Imagery, and shoots portraits and landscape photos. Her favorite photo is a shot of the Centennial Bridge at sunset, which is currently framed and hanging at Davenport City Hall outside of the mayor's office.
Rump credits her photography passion to her best friend and father. They share a love for photography and editing, which has created and very close bond between the two.
Written by Emma Bernick
Melissa Rump, Photographer
Jan 17, 2019

Unstoppable despite the obstacles

(Media)

Nov 28, 2018

Senior Spotlight: Gunner Avis

(Media)

Nov 20, 2018

Senior Spotlight: Kaitlyn Mays

(Media)

Nov 19, 2018

Formulating fall festivities

(Media)

Nov 19, 2018

Davenport schools host German exchange students

(Media)