Senior Spotlight: Gunner Avis
If you're out and about at the mall anytime soon, you may come across Hollister sales associate and senior Gunner Avis. Working retail is something Avis has been involved in ever since he was eligible to work.
Avis plans to go to Kirkwood for his first year after high school then move on to Iowa State to major in fashion merchandising.
"I choose to study that because I have worked retail since I turned 16 and find the field very interesting," Avis said.
Using this major, Avis wants to eventually become a buyer for a company and decide what clothes go into their stores. After college, Avis would not like to return to Davenport because it doesn't give him the platform he needs for this career.
"I would like to eventually move to a bigger city like New York or Chicago because there are more opportunities for the field I plan to go into," Avis said.
This, however, has not always been Avis' plans. When he started exploring career paths, he wanted to go into a very different field.
"When I first started high school, I wanted to be a nurse but then I found out that I faint when I see blood, so that stopped that idea," Avis said.
Throughout high school, Avis participated in boys swimming his first two years, and his junior year he started cheer to focus on his grades. Avis has enjoyed his time on the cheer team, and it has taught him a lot of lessons.
"I wanted to join cheer because of how close the team is and how close of a bond we all have,"Avis said. "It has taught me how to work good in a team setting and how to work with others."
One of Avis' favorite teachers here at West is math teacher Lindsay Gosse, who has taught him  how to have a better work ethic. Avis had her in Algebra II and precalculus.
" He is very motivated and hard working and someone that gets along well with his peers," Gosse said. "He has been a very appreciative student who expresses how much he enjoys my class and how he enjoys my teaching so that has been a motivator for me."
In school and out of school, Avis' is very social and has many close friends who he hangs out with. No matter the person, Avis has a special trait about him that makes everyone he comes to meet feel appreciated.
"He has always been there for me and he is supportive when he wants to be. He has a very outgoing personality and it has reflected on me and made me a more outgoing person. " said Junior Ivori Bly.
Bly has been close friends with Avis for about 3 years now ever since she was in the eighth grade. Avis was appealing to her because of his humor and how he was very open about anything. The two cheer together and have created a very close bond over her time in high school.
"I see Gunner going to New York when he grows up. I think he's going to be very famous and probably going to meet a lot of models and have a lot of instagram followers," Bly said.
Avis' high school experience has been an exciting one and with the major he is pursuing has a potential to go very far in life with something he is very interested in.
"If I could start high school over again I wouldn't do anything different because I feel like I did everything I wanted to do. I will miss my friends a lot, but I'm ready to get out and pursue my career."  Avis said.
About the Contributors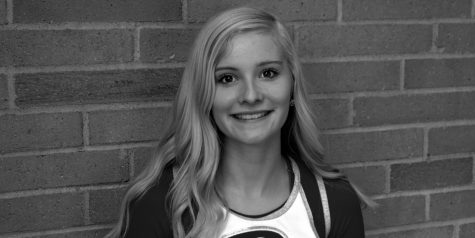 Mackenzi Burns, Reporter
Mackenzi Burns is a junior and reporter for the Beak 'n' Eye. She is also on the cheer team and enjoys going to sports events for West. In her free time...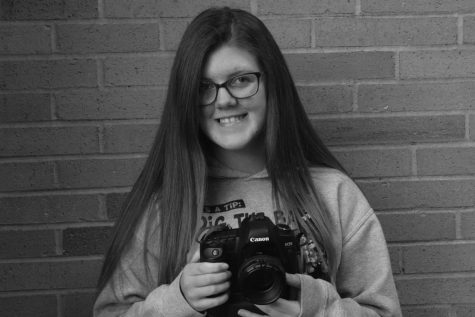 Melissa Rump, Photographer
While senior and photographer Melissa Rump may be new to the journalism world, her passion for photography has been evident for a while. Starting with...