Senior Spotlight: Kaitlyn Mays
Senior Kaitlyn Mays is known for her good sense of humor and ability for making everyone around her laugh and smile. Her primary focus, however, is on school and getting good grades, rather than spending all of her time at sporting events.
Mays has learned many things from her high school experience that she hopes to take with her throughout her future for example she has learned how to differentiate her real friends from fake friends.
"My time at West has been fun. I try to avoid drama. I participate in the fun stuff like choir and take the easy classes, although I still ended up in AP Calculus," Mays said.
Mays has a strong interest in biology, thanks to her favorite teacher Brandon Yoder who she had for honors biology as a sophomore. Mays wants to be a paramedic after high school, and biology is a requirement for that career path.
"Kaitlyn is an excellent, hardworking student. She has a positive attitude about almost everything, and even if she doesn't like something, she will still find a way to make light of the situation with a joke or witty comment that cracks me up every time," Yoder said. "Anytime I see Kaitlyn in the hall, she always has a big smile and gives me an enthusiastic wave, which just makes my day."
Mays has made many friends through her time in high school, many of which she met in show choir. Senior Kylie Boldt met Mays her freshman year in choir, and has fond memories of her.
"Kaitlyn is super friendly and happy even on her bad days. My best memory with Kaitlyn is probably when I had  her in my clayworks class that we had together," Boldt said. "It was nice to have someone in there that I knew well and I could laugh with," Boldt said.
After high school Mays plans to go to college to become a paramedic, in the meantime she will stay at her current job at McDonalds while attending college. In her freetime which is limited due to work, she spends her time binge watching shows on Netflix.
"West helped me know which people to let into my life. Mrs. O'Hare also helped me throughout sophomore year when my family and I were going through really tough times and she supported me and really became close with my family and I," Mays said.
About the Contributors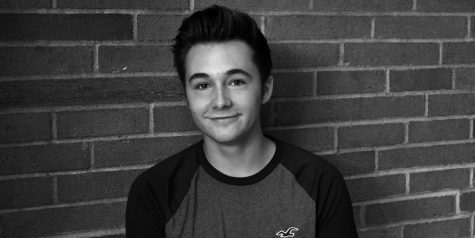 Aiden Rushing, Reporter
Junior Aiden Rushing is currently a reporter and graphic designer for the Beak 'n' Eye. A former prodigy in long division, baseball and spinning on...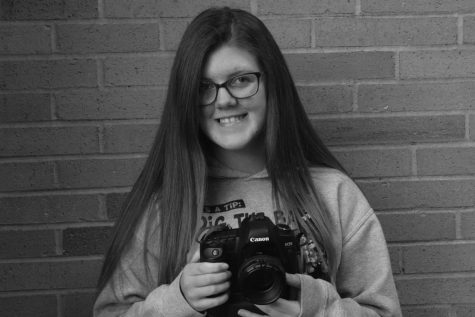 Melissa Rump, Photographer
While senior and photographer Melissa Rump may be new to the journalism world, her passion for photography has been evident for a while. Starting with...