Performing behind a mask
The dance team finishes off a challenging season
Sparkly costumes, faces full of makeup, and big smiles is what people usually think of when they hear dance, but the Diamond Dancers have proven that there is much more to it. 
Since this summer, the dance team could be found practicing for their season every Tuesday and Thursday at 6am. Covid restrictions kept them from being able to practice inside the building at first. The dance team practiced in the parking lot instead, so they could start preparing for football season. 
The Diamond Dancers do a pom, kick, and lyrical dance for their state competition each year. Usually in a kick dance everyone is touching the whole time, but this year they had to improvise. Coach Samantha Zust put the team's safety first when it came to Covid precautions. 
"Choreographing dances 6 feet apart was a lot different. Usually we have some lifts and partner work so I had to get really creative. I tried to make sure we showcased more of our technique that we can do really well versus any kind of touching," Zust said.
The team is wrapping up their season. They finished it off with a halftime dance during a basketball game. Just like most things this year, basketball games are different, too.
"Basketball season has been different this year because sadly we don't get to do sidelines before the games and we wear our masks while we dance. It's so hard to show our face expressions and stay motivated," said Maddy Barnes, junior dance team member.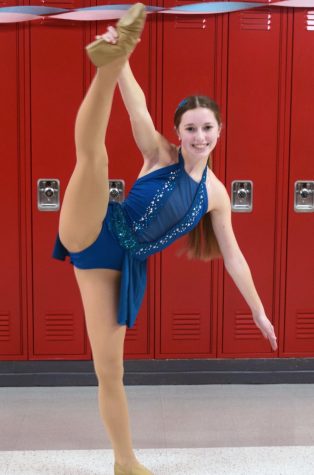 Other than their state competition, the dance team's job is to show school spirit for West. Dancing at the games is a good way to get people excited about it and gain more school spirit. Their job at the football/basketball games is to show a positive attitude and get people more enthusiastic about being at school events. 
"I definitely think the games would be different if there was no performance, halftime would just be awkward with nothing going on. I think dance team's performance during halftime gets the crowd and even the team pumped up for the second half. Since the Diamond Dancers are so good everyone gets excited and carries that energy into the second half of the game," senior Molly Daily said.
Sports events have had lots of restrictions this year making less people be able to attend. Dance, cheer, and band have to keep the people who do come entertained during halftime so they will come back even with the covid restrictions. At all sporting events everyone is required to wear a mask so everyone can watch the game and keep eachother safe.
"I know the dance team has some restrictions because of Covid, but they never fail to have an amazing performance. They still manage to put on a talented and entertaining performance despite the restrictions to lift the crowd's spirits," Daily said. 
The dance team usually goes to a camp for four days in July. They stay in Ames at Iowa State University and learn three dances. This is to help the team bond and see how they perform under pressure. Even though they couldn't go in the summer, their coach set up an instructor to come to West so they could still have a camp experience. 
"My favorite moment from this season was finally getting to do dance camp.  Everyone was lifting each other up and being so positive," Barnes said.
Their coach not only fought to make sure they had a camp, but she had to stay persistent to make sure they had a season at all. 
"There was always a big question mark this whole year whether or not we would dance at all. Football was a big question mark and state was; then we ended up not getting to go," Zust said.
The Diamond Dancers' biggest performance is always at the state competition in Des Moines. They usually travel as a team, but the day before they were supposed to leave they found out they couldn't go. They recorded their dances in the gym, so they could still virtually compete.
"Probably the lowest part of our season was when we found out we couldn't attend state. I know everyone that day had a period of grief and upset. Then the next day we were able to bounce back and make the most of what we had," Zust said.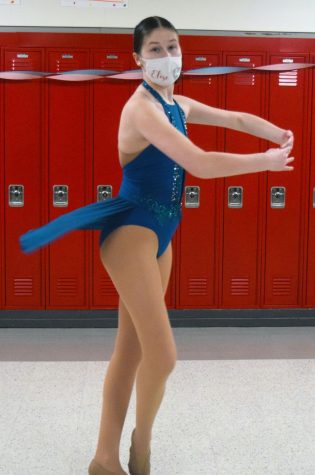 While filming their dances for state the girls still treated it like they would have if they were there. Their parents came to support them and cheer them on while they performed.  Their coach and assistant coach went out of their way to make it the best experience they could.
"My assistant coach Presley and I… set up an awards table. We put balloons up and our trophies there just to make it special," Zust said.
Overall, they always put the team's health first and followed all of the Covid guidelines. Before they were practicing in the parking lot, they were on Zoom and they continue to wear masks during all of their practices.
"I believe we handled Covid very well this year as a team by social distancing, always wearing masks, and being cautious," said Kyleigh Clark, sophomore dance team member.
Through all the hard times they always stayed a team. Instead of focusing on the bad, they had the best season that they could.
"My first year on the team was amazing and I loved it so much. If I had one word to describe the team I would say family because I feel like we are one," said Makenna Burt, freshman dance team member.