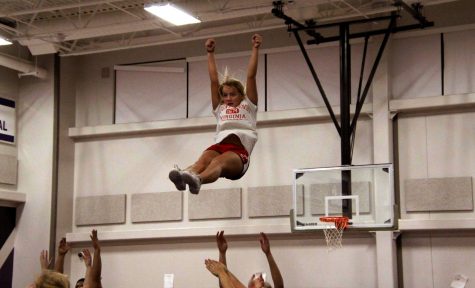 Emma Bernick, Media Editor

November 5, 2018
On Saturday, Nov. 3, West's cheerleading team headed to the Iowa State Fairgrounds to compete in the Iowa High School State Cheerleading Championships. The team placed second for their coed cheer dance routine, and their stunt groups placed 13th and 14th for the 4A division. This victory comes after a week of intense s...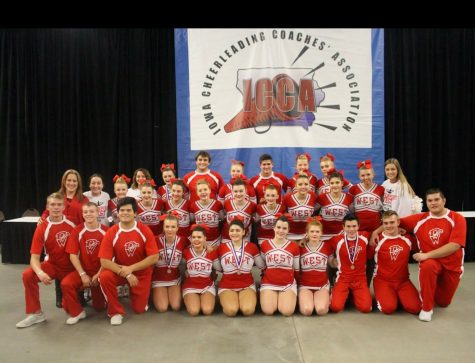 Haley Newcomb, Assistant Media Editor

November 7, 2017
West High's competition cheerleaders began what the team calls "state week" by participating at the Triton Challenge, Oct. 28 in Fort Dodge. The challenge was an all day event, and is considered a warm up for state by the team. The cheer team takes videos of the routine they perform at the cha...