Cameron Wilson, Reporter

March 20, 2019
Safety drills are important to practice in order to be prepared for a dangerous event. West is required by law to have four fire drills, four tornado drills, and two A.L.I.C.E (Alert, Lockdown, Inform, Encounter, Evacuate) drills per year. Fire drills Fire drills were introduced into schools in 1958 af...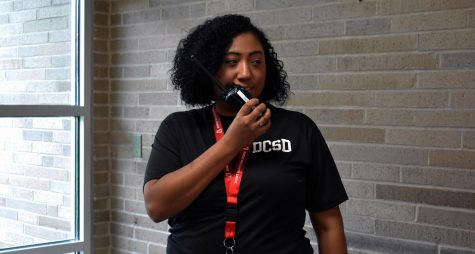 Emma Day, Marketing Director

September 28, 2018

Filed under Features, Humans of West, Showcase
How are you liking West so far? "I love being at West. I graduated from here so it's like coming back to my old stomping grounds." What do you like to do when you're not working? "I like to spend a lot of time with my kids doing activities, like going to the museum and playing at the park." ...