Olaoluwa Johnson, reporter

September 24, 2019
Notice: King candidates note featured. Isabella Castel How do you feel about making homecoming court? "Surprised and shocked, but excited!" What first went through your head when you found out you made court? "Wow! Did they really just say my name?" Why do you think you deserve this role of bein...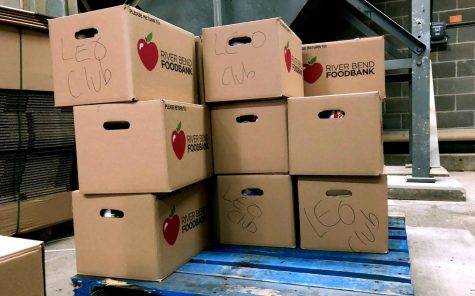 Kelly Snawerdt, Print Editor

October 19, 2018
West's Leo Club had a Student Hunger Drive canned goods pick-up on Oct. 17. Students in the club donated their time to help go around eight streets (Fairmount through Clark) by West and pick up the food that neighborhood citizens were willing to donate. The Leo Club advisor Stephanie Hansen said t...