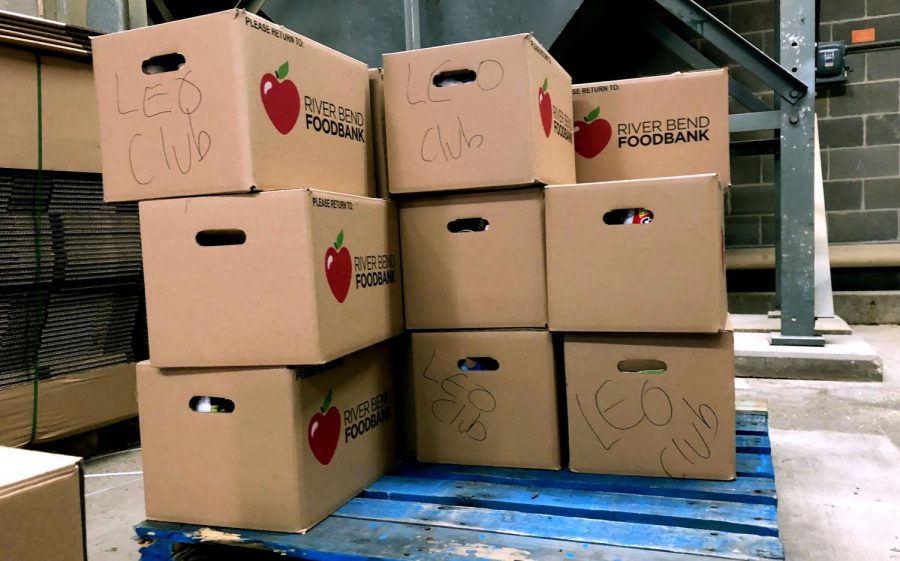 West's Leo Club had a Student Hunger Drive canned goods pick-up on Oct. 17. Students in the club donated their time to help go around eight streets (Fairmount through Clark) by West and pick up the food that neighborhood citizens were willing to donate.
The Leo Club advisor Stephanie Hansen said that the club has been helping the Student Hunger Drive for as long as she has been advising.
"Our club is designed to help people and volunteer, so helping senate with the hunger drive is something our club can do which is very local, and we can get our hands right into our own community," Hansen said.  
One way that the school has tried to promote donations has been turning it into a competition and Leo Club likes to use this as a way to compete with their fellow can gatherers in Asian Club to see who can collect the most pounds.
Junior and Leo Club member of three years Molly Friede helped collect food after school on Michigan street. She is involved with Leo Club and the hunger drive for service hours and the good feeling that comes with it.
"I like helping with the food drive because I know that some of the food we collect is going to the students right here at West," Friede said.
Aside from the feel-good emotion that comes naturally in students' minds from Leo Club and helping with the food drive, the process of collecting the food is simple, but also takes some cold weather to triumph through.  
First, club members passed out small slips of paper with information of when they would be stopping by houses a week in advance (Wednesday, Oct. 10) before formally heading to homes to collect the goods. The following week students were given the street names they needed to go to, and they took a River Bend Foodbank cardboard box as the can holder. Students proceeded to check doorsteps for food which residents set out for them, and if there was no food present they would knock on the door to see if anyone was home to donate.
Hansen said that on average the Leo Club collects around 3,000 pounds of food annually during the food drive. She also donates her own contribution of $50 to the cause.
Another student, sophomore Elijah Walker, who participated in collecting cans around town stated that he feels it is an honor to help his community, and it feels good to do a good deed.
"I'm glad even though it's cold outside, to knock on doors and get kids my age the food they need," Walker said.