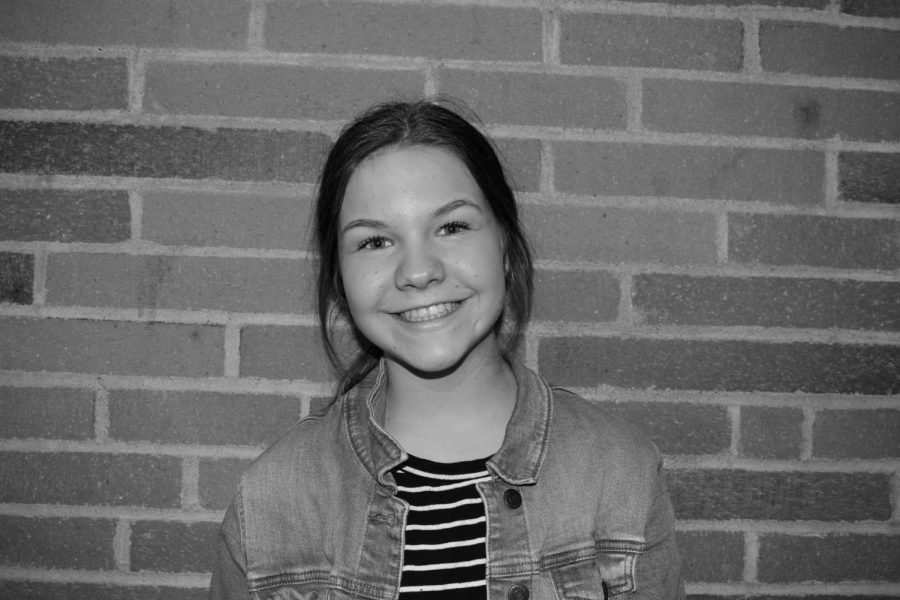 Sarah Bernick is a freshman whose knack for writing and interest in journalism lead her to the
Beak 'n' Eye
and WHSToday. Her hard work has payed off as she recieved a Best of SNO recognition with her first WHSToday published piece. But, this popular upstart is more than just a day-to-day reporter: she also plays volleyball and dances for West.
She first joined intro to newspaper as a new freshman, then later newspaper lab in her second semester, due to heavy influence from her sister, Beak 'n' Eye Media Editor Emma Bernick. Bernick "latched" onto newspaper when she was hit with the realization that she loved to write and express herself. Naturally a hard worker, Bernick tries not to procrastinate, making it a rarity.
When she has time to relax, she enjoys listening to music to take a break.
After high school, she plans to attend Iowa State to receive her undergraduate degree and learn how to teach Family Consumer Science.
'Be yourself, and don't change because others want you to' is the motto Bernick tries to live by.
Written by Thomas Yates
Sarah Bernick, Reporter
May 11, 2020
Mar 30, 2020

An unusually alert spring break

(Story)

Jan 31, 2020

Speeding up future education

(Story/Media)

May 29, 2019

A need for an updated grade

(Story)

Apr 19, 2019

Saving lives one drop at a time

(Story/Media)

Apr 08, 2019
Mar 29, 2019

Surreal surnames

(Story/Media)

Feb 08, 2019
Feb 04, 2019

Snow days pile up, cause school year to end in June

(Story)