Softball team pitches in to benefit the community
Hang on for a minute...we're trying to find some more stories you might like.
On Sat. Mar. 3, 14 members of the softball team and four of the coaches pitched in to help out the community by volunteering at the JB Young Opportunity Center Food Bank from 8 a.m. to 12 p.m.
"The environment was great. Our team was welcoming and open to talking to all who arrived. I was very proud of how they represented West," head softball coach Jake Schumann said.
Schumann was informed of the food bank through a professional development announcement that our district did a month ago.
"You do not realize how good you have it until you see people who do not even have food," senior and softball player Kassie Remley said.
The JB Young Opportunity Center holds a food bank for citizens in need on Saturdays from 8:30 to 11:30 a.m. and Tuesdays from 4:30 to 7:30 p.m.
"[The food bank] was actually a lot of fun. It really opens your eyes," senior and softball player Courtney Harris said. "As our team is working together, it wasn't only helping us, but others as well."
The JB Young Food Bank is always looking for at least 20 people to volunteer on Tuesdays and Saturdays.
"Sometimes life is hard and everyone at some point needs those around them to lift them up. The more people lifted up, the better place our community is to live in," Schumann said.

Hang on for a minute...we're trying to find some more stories you might like.
About the Writer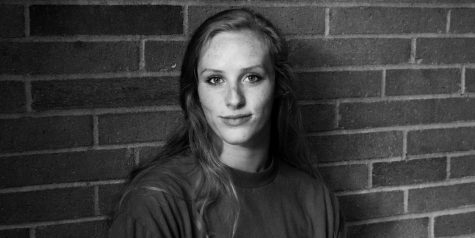 Naomi Walker, Co-Media Editor and Business Manager
Senior Naomi Walker is currently a Co-Media Editor and Business Manager for the West High Beak 'n' Eye.
Walker is a little undecided when it comes to what she wants to do in the future. She believes she either wants to go to Purdue University in Indiana or Iowa State University. At either of those colleges she would like to study to be either a chiropractor, law enforcement agent or an anesthesiologist.
One thing that Walker does plan on doing is moving to North Carolina with her sister.
"There's mountains and beaches and I love them both so much," Walker daydreams.
When not in the newspaper room at school she participates in cheer, National Honors Society, and newspaper. In her free time she also enjoys painting, hanging out with friends and working out.  
Written by Emma Day