West's festive fits
Students participate in holiday spirit week fun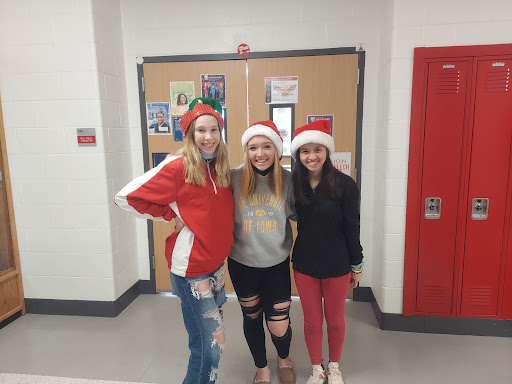 Holiday Spirit Week was a huge hit this year at West High! A lot of the students here at West participated in the week's holiday festivities and proudly wore a lot of their holiday spiritwear to celebrate the upcoming holiday season. West High Student Senate arranged all of the week's festivities and made the whole school feel very cheerful throughout the week. The spirit week themes consisted of:
Monday, Dec. 13: Holiday Pajamas

Tuesday, Dec. 14: Holiday Headwear

Wednesday, Dec. 15: Ugly Sweaters

Thursday, Dec. 16: Holiday Socks & Facemasks

Friday, Dec. 17: Festive Flannel
Over the week, Davenport West's students overall really enjoyed the spirit week's festivities and it ended up being a great hit for Student Senate!