Public forum held to address school closures
Superintendent Dr. Art Tate hosts public forum at West High School to introduce Vision 2020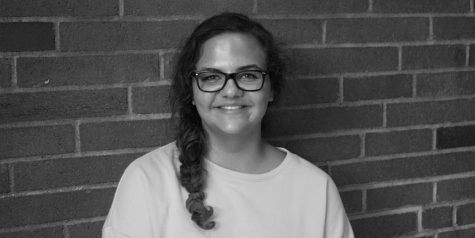 More stories from Emma Bernick
On Tuesday, June 12, a public forum was hosted by Superintendent Dr. Art Tate at Davenport West High School. Dr. Tate explained the school district's current budget plan and provided statistics about the district's current financial state. Due to the net loss of about 100 students per year, the Davenport Community School District had to make some tough decisions in order to make budget cuts.
However, Davenport isn't the only area dealing with this issue. According to Dr. Tate, almost half of Iowa's school districts have seen a decline in enrollment of more than 10 percent since 2000.
The drop in enrollment isn't entirely to blame for the forced budget cuts in the school district. Davenport Community Schools have lost $136 million since the 1970s due to unequal funding, according to Dr. Tate.
The five possible school closure plans, also known as 'Vision 2020', were then introduced before the floor was opened up for public commentary.
"Through Vision 2020 we intend to provide a comprehensive long range plan, which will ensure a stable financial future for the district and preserve our treasured and vital programs which make up our district," Dr. Tate said.
The five schools under consideration to be closed are Adams Elementary, Buffalo Elementary, Buchanan Elementary, Monroe Elementary or Washington Elementary.
By looking at dollars and cents, closing Adams Elementary would save the most money: an estimated general net fund savings of $1,390,136. Closing Washington Elementary would provide the lowest monetarily, with an estimated general net fund savings of $1,064,035.
Money is just one of the many factors being taken into consideration with the choosing of a school closing. Impact on enrollment and curriculum delivery, and changes in safety of students and security are other topics that must be considered.
Many members of the communities that surround these schools were in attendance at the public forum. Some schools, such as Buffalo had community members wear shirts to show their support for the school in their area. The general public was able to come to the front of the auditorium to ask questions of Dr. Tate and the school board, as well as share their opinions on the current school closure plans.
If one of the five options is approved, the changes will be enacted for the 2019-2020 school year.
The next public forum will be held on Wednesday, Sept. 6 at 6 p.m. at Davenport North High School.
About the Contributor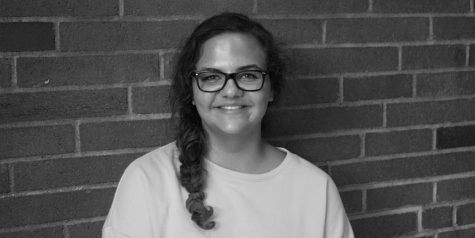 Emma Bernick, Media Editor
Emma Bernick is a senior and is the Media Editor for WHSToday. She loves being able to share her ideas and thoughts through student journalism. She enjoys...