2018 Charity Week recap
Hang on for a minute...we're trying to find some more stories you might like.
During the 2018 Charity Week, students and staff alike participated in spirit days, and other activities raising funds for student senate to donate. Charity Week was run by Student Senate and all proceeds went to the Falcon Nest and various programs here at West.
"The Student Senate chose to give the proceeds to the Falcon Nest. They feel close ties to the Falcon Nest," Student Senate adviser and English teacher David Kintigh said.
Spirit days consisted of Fashion Disaster day, Vacation Day, Workout Wednesday, Disney Day, and Blue Out Day. Students were also able to participate in various activities such as the Freddie Falcon pageant, student v. staff basketball game, variety show, and scavenger hunt. These events had great turnouts and successful tickets sales.
"It was a lot of hard work, but I think it was a great turnout. I had a lot of bumps in the road when it came to finding people to play but it was worth it in the end," student senate member Emily Brooks said about the student v. staff basketball game she planned.
Overall the 2018 charity week raised over $3,500 not including the BOGO (Buy one give one) reusable grocery bags they are selling.
"With the goals we set out to do for the various groups I would say we're successful. We are also purchasing things off of the wishlist the Nest has," Kintigh said.

Hang on for a minute...we're trying to find some more stories you might like.
About the Contributors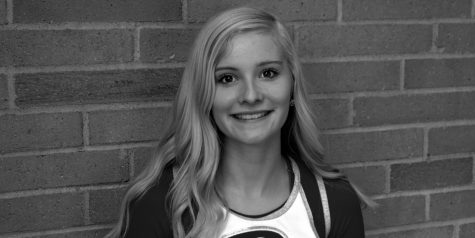 Mackenzi Burns, Reporter
Mackenzi Burns is a sophomore and reporter for the Beak 'n' Eye. She is also on the cheer team and enjoys going to sports events for West. In her free time she enjoys hanging out with friends and watching YouTube videos. After high school, Mackenzi plans to attend the University of Iowa to study Nursing....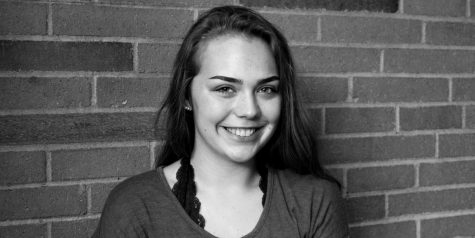 Emma Day, Marketing Director
Senior Emma Day is the Marketing Director for the Beak 'n' Eye newspaper staff. She posts on social media with updates on events/people, post links to stories and does shout outs for ads.
For the 2018-2019 year Day plans to incorporate more into her role in newspaper. Her goal is to cover smaller events and have a wider coverage.
Other than newspaper, Day enjoys to watch YouTube, hangout with her drama club and show choir friends (although she isn't involved in either) and write.
If Day could change the world in one way, she would make it a better place in general, where everyone feels respected and equal.
Day plans on attending Scott Community College in the fall of 2019 for two years to get her associate's degree. After that, she plans on transferring to the University of Iowa to get her masters in psychology as well.
After all her schooling she wants to live in Tennessee to become a Mental Health Therapist. Tennessee is Day's happy place that feels like home because she has visited since she was little.
Her dream is to have a tiny house with a white picket fence around her 1 or 2 acre yard. She plans to have dogs, ducks, pigs, and many other types of animals.
Day is also huge music addict. She listens to all types of music depending on her mood. Her selection can go from rap, to pop or bands, to 80's rock, or even musicals.
Written by Naomi Walker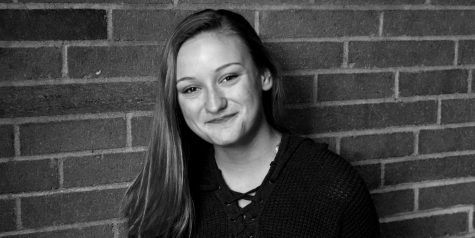 Hannah Andrews, News Editor
Hannah Andrews is a junior and News Editor for the Beak 'n' Eye at West High School. Andrews lives with her grandparents, but when asked who her greatest influence is she cited her older sister, who was her role model through childhood. Her sister told her she should participate in school activities, and her mom...