Chromebook turn-in
Hang on for a minute...we're trying to find some more stories you might like.
Chromebook turn-in is right around the corner. Seniors will need to have everything turned in by May 30. The Chromebook turn-in date for freshmen, sophomores, and juniors is June 4 after finals.
All Chromebooks will be turned off June 6.
Chromebooks ($200), the tote bag with the shoulder strap($10.75), and the charger($18) must be turned in by the turn in dates, or students and staff could be charged.
Head librarian Jen Kizer manages the Chromebook turn in process.
"People usually lose their chargers most, or sometimes their shoulder straps," Kizer said. "The most common thing that we see broken on Chromebooks are screens. They crack very easily and sometimes the bags get beat up pretty badly, but that's just from lugging it around."
Sophomore Tony Wickham has had his Chromebook damaged. Wickman returned it to the library for a replacement, which is provided.
"I opened up my Chromebook and set it on the table the wrong way and then the back hinge broke off and the keyboard started to come apart," Wickham said.
Some students are not worried at all about losing, damaging, or having to pay for their Chromebooks. 
"I just let it [Chromebook] sit in my locker. I'm not going to break it because none of my classes require it," sophomore Kyle Riepe said.
Some students have trouble keeping them in good shape. Kizer has some advice for all students that might have trouble keeping their Chromebooks, and Chromebook supplies in good condition.
"The best advice to keep your Chromebooks in shape is to keep them in your bag and not stuff supplies in the bag," Kizer said. "Sometimes they break so easily, but it is because students have notebooks and other stuff slammed into it and they just crack."

Hang on for a minute...we're trying to find some more stories you might like.
About the Contributor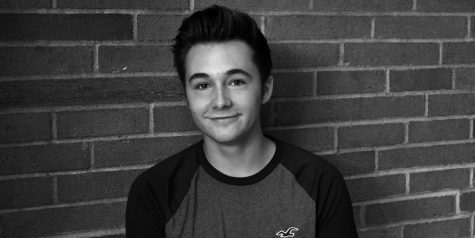 Aiden Rushing, Reporter
Junior Aiden Rushing is currently a reporter and graphic designer for the Beak 'n' Eye. A former prodigy in long division, baseball and spinning on his head, Aiden is a man of many talents.
Aiden has a passion for creating things. He sees himself more as a creator than creative. He has always been fascinated with things like photoshop and graphic design because it fuels a desire in him to make or build things. He expresses his artistic talents in the charts and posters he has done for the staff or fun pictures of a teacher as movie characters. This passion was so great that it eventually lead to him getting a award for his efforts.
When he is not designing artwork for the newspaper, he is reporting on stories happening around the school. Whether it be about the Speech and Debate team heading to Nationals, a teacher retiring after 38 years of teaching or just showcasing West's finest, Aiden is always giving it his all in what he does.
A man that doesn't care what you think about him or what he has to say and as cool and thick as a snail, Aiden spends his free time practicing playing his acoustic electric guitar, which is a tradition cared on by his grandfather and his father, eating sushi at Fuggis, going to the gym and spending time with his family.
Written by Joseph Potts