Preview of "Oklahoma!"
The musical "Oklahoma!' will be in the West High Auditorium on May 4 and 5 at 7 p.m. and on May 6 at 2 p.m.
Emma Day, Social Media Manager
April 7, 2018
Every year the West Falcon Theatre puts on both a play and a musical and this year it is "Oklahoma!".
The musical is set in Western Indian Territory just after the turn of the 20th Century. There is a rivalry between the local farmers and cowboys, which delivers the backdrop for the love story between Curly, an attractive cowboy and Laurey, a beautiful farm girl. It tells the story of their love and if it will last despite moving to a new state, Oklahoma. "Oklahoma!' will be in the West High Auditorium on May 4 and 5 at 7 p.m. and on May 6 at 2 p.m.
For the past month, the cast has been rehearsing.
"I think the musical will be really good this year. The extra month is really going to help us. We're going to be more prepared and ready for the production," freshman Renee Casad said.
Originally the musical was schedule for Apr. 6 and 7, but was moved to allow for more preparation time.
There are many different kinds of rehearsals: blocking (telling the cast where they should move on stage), the vocals, (singing lessons), and choreography (which is the dancing). All of the rehearsals are on top of regular rehearsals, which consist of learning the lines.
"Jud is a character that you haven't seen me play here at West. It's far more different," junior Robbie Greve said.
Each character is different with each personality being unique. Greve's character Jud is a very serious person who has a dark and traumatizing background. In the past, Greve has played more comical characters, and this is the opposite.
"The first production was in 1943. It was really the first musical that included the plot with the singing. Before that, there would be musicals with the songs not relating to it [the plot] at all," director Nic Anderson said. "…the musical is an American invention. The music is by Richard Rodgers and the book and lyrics are written by Oscar Hammerstein. It's truly a masterpiece."
About the Contributor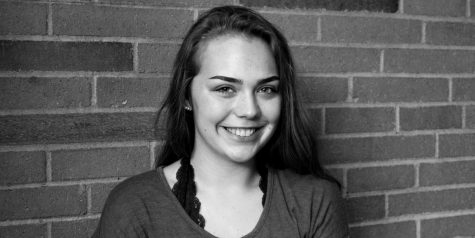 Emma Day, Reporter
Senior Emma Day is the Marketing Director for the Beak 'n' Eye newspaper staff. She posts on social media with updates on events/people, post links...