Engineering students present projects at Iowa's Capitol
Wednesday, Feb. 14, seven of the members of the INSPIRE Capstone group attended a 'STEM Day', sponsored by John Deere and Rockwell Collins, held in Des Moines, IA to showcase their projects.
"Since we are the only school in the Quad-Cities that really does this sort of extracurricular activity, the STEM Day made me realize that there are people out there in Iowa, and nationally, that share the same interests as us," junior Zakhary Keel said.
The Engineering group, INSPIRE program, has three separate divisions: computer science, advanced manufacturing, and engineering.
"I've learned a lot of leadership skills and how to manage large workloads from this class," Keel said.
'STEM Day' takes place at the Capitol every year. High schoolers and college students from all around Iowa attend the event.
"To go learn about what other groups are focusing on and getting advice from them was really fun," senior engineering student Tyler Williams said. "STEM Day is a good way to get our name out their and let people know who we are."
West's team brought five projects. They made a small scale Kenyan water filter, made of a two liter bottle and slow sand filters to represent the real device they made. The team also brought an app made by the computer science group and a FarmBot made by INSPIRE  that will be used by Buffalo Elementary School to help them garden.
"The STEM Day builds a greater awareness for people and legislators around the state," INSPIRE capstone teacher John Brosius said. "We are doing great things here in Davenport."
About the Contributor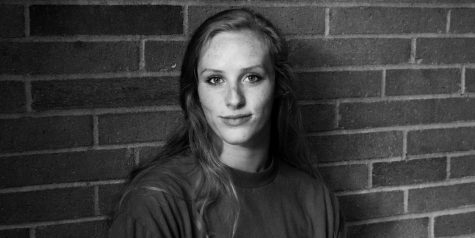 Naomi Walker, Social Media and Business Manager
Senior Naomi Walker is the Marketing Director for the West High Beak 'n' Eye, making her responsible for the newpaper's social media accounts and...