Book worms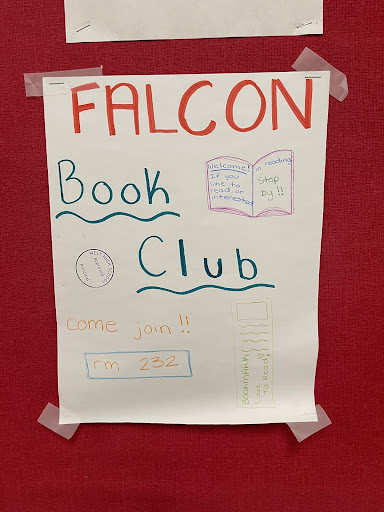 Do you like to meet new people with your same interests and get involved with clubs at West? A book club has been started at West and all students are welcome. Book club meets after school on Wednesdays in Angela Staber's room.
Senior Elise Nelson recently started this club as a place for students to share their love for reading. Students can also use Book Club to recommend new books to each other and share their opinions on books they are currently reading. Some people think reading is boring because of the books they read in class.This is a way for students to be exposed to different genres.. 
"I love that during Book Club we can discuss and share new book ideas, we get to choose modern books that we are all interested in. Which is way different than being in English class," senior Macie Stineman said.
One of the most important things to do in high school is to get involved. Joining any kind of club or sport at West can be a great experience and also look good on college applications. Book club is a good opportunity to meet new people and find new books you have never heard of before.
"Just like any other club at West I think the Book Club is beneficial because it brings people together who have the same love for reading and can lead to a lot of friendships being made," Nelson said.
Reading is good for stress and creativity. Reading can also help improve your vocabulary and concentration. It is a great hobby to have and will benefit you in the long run. 
"I like reading because it's calming and a good way to wind down before bed," senior Maddy Barnes said.
Reading is a way to get out of your head and focus on something positive. Everyone interprets books differently and that's why it's so fun to talk about them with other readers.
¨I like to read because to me it's just like watching a movie or a tv show except I get to form the image in my head,¨ Nelson said.
There are books that have been banned from West that teachers aren't allowed to read in their classes. The Book Club is allowed to read and discuss any book they want. It is held in Angela Staber's room, but the club is student-run.
"Basically, Elise contacted me asking if I'd sponsor the group, and really room 232 is just the home, and it's truly a student-led club. I, personally, think this club is beneficial because it promotes reading for fun, and it's an opportunity to come together and discuss popular, contemporary literature.  The Book Club is also a way for students to read books that our current DCSD curriculum does not provide–current, diverse authors and topics," Staber said.
Since the Book Club is so new, not many people know about it yet. They are making posters and putting them around the school and they also have an Instagram account.
"Elise emailed over the summer stating that she and some friends were talking about starting a club because they love to read, but they can't fit another Language Arts class into their schedule and/or it's not needed for their future career goals, but they'd love to still gather and discuss books," Staber said.
If you have any interest in books, head to room 232 after school on Wednesday and check it out. If you have a busy schedule and can't make it every Wednesday you can still join.
"People should join because everyone is welcoming and it's so much fun. We choose books from all different genres and we make it fit everyone's likes and differences," Stineman said.