West receives new addition to behavioral support team
Humans of West: Justin Shiltz
All teachers have a distinct reason for why they chose to have the profession they have today. Whether it be that their mother or father was a teacher, they love shaping the minds of the future, they truly love children, or maybe a combination. The new behavioral support teacher Justin Shiltz's reason was because his teachers have been his biggest influencers.
"My teachers had a huge impact on me as a student athlete, and they were always my closest role models aside from my parents," Shiltz said.
Shiltz started his teaching career at West on Nov. 13,but it was not his first experience here, as he is a West High graduate himself. He has worked in the past at United Township High School for a total of 12 years, and has also taught in the Portland, Oregon suburbs, before making his way back home to the Quad Cities.
Aside from his teaching duties, Shiltz is currently the boys basketball coach at North High School. Basketball means quite a bit to Shiltz as he played during his high school career and the sport helped him pay for half of his college education at MaryCrest University in Davenport.
Interestingly enough, not only is Shiltz a behavioral support teacher presently, but he previously taught social studies in Oregon and at United Township. But before getting his masters degree in teaching, Shiltz worked with Family Resources in Davenport which gave him great experience working with kids who may be at risk or in at risk situations.  
"I eventually got involved with behavioral support because I have always had an interest in kids who are considered at risk youth. I draw the resources I have learned from my experience working at Family Resources to help me with the experiences we encounter every day in room 112," Shiltz said.
Shiltz stated that it means a lot to him to help those going through hardship because he himself along with most people have gone through hardships and burdening times, and he loves to teach students how to learn and grow from those hardships to become strong and diligent people.
"We as teachers have a desire to give our knowledge and wisdom having twice the amount of experience as our students, because it can be used as a form of advice so that they don't make the same mistakes that we made," Shiltz said.
He takes great pride in his career and truly enjoys giving students the correct life skills they need to get through life. He stated that although the content in classes are important, it is so crucial to teach students the necessary tools they need to know, but may not be learning in their own homes.
Alongside Shiltz is head behavioral support teacher Thia Carminati, who says that Shiltz is a great addition to their department and who she feels will be an exceptional team player.
Elizabeth Houston, another behavioral support teacher is ready to see what Shiltz can do to better their program.
"He is great at being a stern figure in our group for the students who need it, while remaining a positive asset. He is so ready to jump right into our team here in 112, and I am happy for it," Houston said.
Shiltz is ready to take on his title and bring students the help and support they need. As a previous falcon, he is glad to be back in his home school making a difference in his very own community.
About the Contributor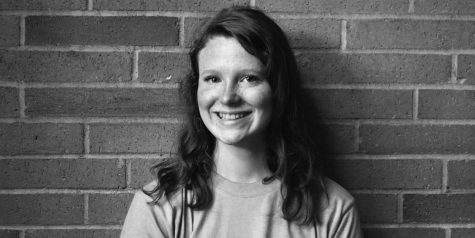 Kelly Snawerdt, Print Editor
The Print Editor of the Beak 'n' Eye is someone who stands on her own. Kelly Snawerdt is 17 years old and is keeping her position on staff as Print...