Volunteer extraordinaire
Humans of West: Emily Brooks
Taking time out of her day to volunteer and further her own personal growth, junior Emily Brooks is known for her kindness and many involvements at West.
Brooks participates in Student Senate, is Junior Class President, and a member of the junior varsity and competition cheer team.
"I am passionate about cheerleading because my sister did it. I like to impress my sister and be like my sister a lot. Also I like being loud and nobody can judge you for being loud as a cheerleader," Brooks said.
Outside of school Brooks enjoys volunteering at the River Bend Food Bank in order to give back to her community. Also, she house sits for her neighbor for free to help her neighbor save some money.
"Emily is always helping people and making a difference in someone's life because she is such a great person and her personality gives off good vibes," senior Cassidy Kengott said.
Brooks' sister plays a very big role in her life. Her big sister Bailie claims that depending on the day the relationship between the two sisters can change. One day they are best friends and the next they are non-stop fighting. At one point E. Brooks blocked her because she wore her clothes. Their personalities are too alike, meaning they often clash.
"I look up to my sister because even though we aren't close in age, she has always been a step ahead of me so I know what to do and I know not to go to a four year college and drop out like she did. She is there when I don't know what to do in life," Brooks said.
Brooks spends a lot of time with her family, swimming at her aunt's pool in the summer and helping her mother keep her daycare kids busy by watching Moana often. Brooks does not mind helping out because right now her favorite movie is Moana. She appreciates her family's unconditional love for her. She is able to spend a good amount of time with her family when she is not at a school event because she has recently quit her job.
"I worked at JcPenney's and I just quit my job because they were mean to me and said that I wasn't good enough basically. They told me that either I need to get more availability because of all the activities that I am in, but I couldn't with cheer. So, I quit," E. Brooks said.
In her future she plans to become an orthodontist or a social worker. She is leaning towards an orthodontist because she could go many routes if she chooses not to be an orthodontist. She hopes to attend Scott Community College and then transfer to a university depending on her job choice.
"My mom did a lot for me growing up. She was strict as a parent which I thought was a good thing because in the neighborhood I used to live in, all my friends would go outside and play. I was allowed to go outside but I didn't get to stay out too late. I feel like that helped a lot, not that I would be a lot different than I am today, but it helped with how I act and how respectful I am towards people and adults," Brooks said.
Brooks' bucket list consists of first meeting Kylie Jenner because she believes she is the queen of everything and her nails are always so pretty. Her second is to visit New York City because it is where dreams happen. Her third is to win the lottery, although she knows that isn't predictable, so she would love to at least give back to her community in some way. In the present time she wants to be there for many people.
"At West I want to be remembered as someone who you can always talk to. Not someone who is only friends with a certain group of people or is only known as someone who is preppy. I want to be know as someone who is friends with not only people who are in band but also people in football and stuff," Brooks said.
About the Contributor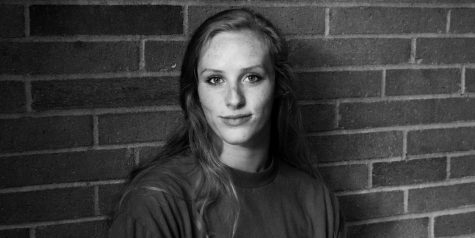 Naomi Walker, Social Media and Business Manager
Senior Naomi Walker is the Marketing Director for the West High Beak 'n' Eye, making her responsible for the newpaper's social media accounts and...