Senior Spotlight: Cailin Prunchak
When students think of a senior who is involved in as many extracurriculars as Cailin Prunchak, they may think of a superhero. But the truth is that Prunchak is a senior student who is actively involved in band (including Show Choir Pit, Jazz Band and Wind Ensemble), Drama Club (she is also an actress in the play coming up this fall), stage managing, and she is the historian for Drama Club.
Prunchak has been a Falcon since she was a freshman and she is an only child. In her limited free time, being that she is normally busy with her studies and extracurriculars, she cherishes naps and eating out with her friends. Prunchak also has five cats and two dogs of whom she loves dearly.
"I've had my oldest cat [Eclipse] since I was one year old and he means the world to me, but sadly he is getting up in age," Prunchak said.
To highlight Prunchak's high school experience, band and drama have had the largest impact on her. She is able to play four instruments (clarinet, bassoon, symbols and tenor saxophone) and dedicates her time putting on her best shows possible in band, Drama Club, and in school. Band director Maggie Oates also says that Prunchak is a great student and girl and thoroughly attests to it.
"Cailin is probably one of the kindest people I know. She cares so much for her friends and for others. She is very shy, but I have watched her grow throughout her four years here and fully come out of her shell. I just love her," Oates said.
Prunchak is a well-liked girl in many aspects of her school life, and is always willing to make and do anything for the clubs she takes part in. Obviously music and theater are highlights for her, but she is also accompanied by her characteristics of personality and qualities she encompasses.
"Cailin and I have been friends since the fourth grade, and we've always been close. She is funny, very sweet and helpful," senior Terri Tran said.
About the Contributor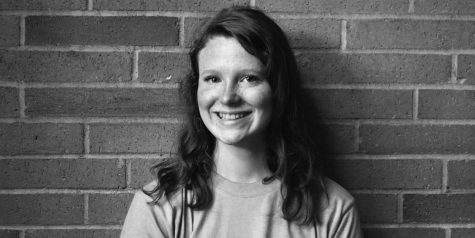 Kelly Snawerdt, Print Editor
The Print Editor of the Beak 'n' Eye is someone who stands on her own. Kelly Snawerdt is 17 years old and is keeping her position on staff as Print...