Senior Spotlight: Haley Dawson
Q: What is your favorite part about West?
"Probably the school spirit we have. Even though we do not win a lot of games we still support our teams."
Q: What was your favorite class and who was your favorite teacher?
"I would say show choir this year because of our new directors, Laura Engles and Nicholas Andersen. They care a lot about our program and they are trying to make it much better."
Q: What is your favorite memory from high school?
"I am a cheerleader and my junior year was my first year on the varsity team. I was learning some of the newer and harder stunts. We do fall a lot, but one time [West alumni] Xana Simpson caught me in the funniest position while I was flipping over the backspot."
Q: What do you plan to do after high school?
"I am not sure what I want to study yet but I have been looking into business or something in the science field. I want to go to St. Ambrose University and definitely cheer in college, too."
Q: If you could, would you go back and change anything about your high school experience?
"I think I have had a pretty good time. I might go back to study and work a little harder in some classes. Otherwise I think everything happens for a reason and it has shaped me into the person I am today."
Q: What are you most excited about for the rest of senior year?
"I'm excited for my cheer and show choir competitions because they are fun to be at and I really enjoy performing."
Q: If you could share any advice with incoming high schoolers, what would it be?
"Be nice to people and pay attention in class. Simple as that."
Q: Where do you see yourself in five years?
"Hopefully graduated from college and getting or already having a good job."
Q: What would you tell your grandchildren about your high school experience?
"I would tell them stories about me and my friends and everything I was involved in. Not only stories but how they affected me."
About the Contributor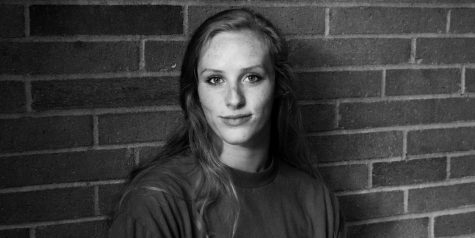 Naomi Walker, Social Media and Business Manager
Senior Naomi Walker is the Marketing Director for the West High Beak 'n' Eye, making her responsible for the newpaper's social media accounts and...