Moving on: Mike Wells
Hang on for a minute...we're trying to find some more stories you might like.
Q: How long have you taught at West?
A: I am finishing my eleventh year here at West.
Q: What will you miss most about West?
A: I will miss the staff, and a lot of the students. I'll miss fun times at events and the extra things we do here, like the lip sync battles and all those cool neat things.
Q: Where are you transferring to and why?
A: I am heading to Davenport Central. The reason I am changing buildings is because I kind of need a change for myself. I think it would be good for me to get into a new place. I have never seen another school other than West.
Q: When did you decide to move?
A: I did not decide until February or March just because a job popped up. I couldn't go to Central unless a position opened. What we do as a district is we post them online and then people can bid on then. When the job popped up, I figured I would give it a chance.
Q: What have you learned from West?
A: Everything I know about teaching is from West, [like] all my teaching strategies, all my classroom management and anything like that. My last three year I have been in a lead teacher role. All the working with staff has been learned here at West.
Q: How will you use those skills at Central?
A: They have shaped me into who I am, so it will just drive everything I do in the classroom and all the stuff I take on with a leadership role with them.

Hang on for a minute...we're trying to find some more stories you might like.
About the Contributor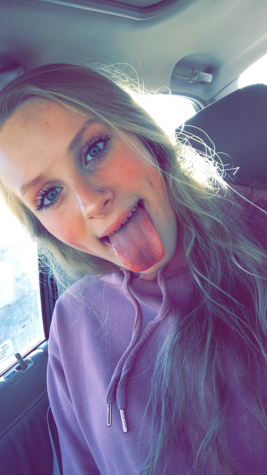 Naomi Walker, Business Manager
Naomi Walker is a junior and a reporter for the Beak 'n' Eye. She is also a cheerleader and enjoys working out. In her free time she reads, watches netflix, and works. In the future she plans to attend Iowa State University or Purdue University to study Physical Therapy. Naomi is going to be traveling...