Cookie chronicles
What's up with West's students cookie obsession?
Hang on for a minute...we're trying to find some more stories you might like.
Did you know that there is no rule on the amount of cookies that can be bought at the Oasis in the lunchroom?
During lunch there are four choices of cookies available to buy: chocolate chip, M&M, sugar cookies and chocolate. The cookies are 50 cents each and students are free to buy as many as they want.
"Right now about 450-500 [cookies are] sold during lunch everyday," Food Service Manager Donna Holeman said.
Due to the lines at Oasis being so long, the policy of 'no ID, no cookies' lowers long wait times, thus making the process more efficient. This does not defer cookie-hungry students as asking their friends who do have their IDs is a simple get-around.

Hang on for a minute...we're trying to find some more stories you might like.
About the Contributor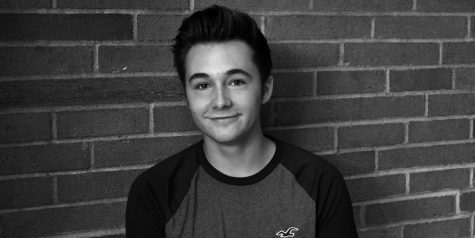 Aiden Rushing, Reporter
Junior Aiden Rushing is currently a reporter and graphic designer for the Beak 'n' Eye. A former prodigy in long division, baseball and spinning on his head, Aiden is a man of many talents.
Aiden has a passion for creating things. He sees himself more as a creator than creative. He has always been fascinated with things like photoshop and graphic design because it fuels a desire in him to make or build things. He expresses his artistic talents in the charts and posters he has done for the staff or fun pictures of a teacher as movie characters. This passion was so great that it eventually lead to him getting a award for his efforts.
When he is not designing artwork for the newspaper, he is reporting on stories happening around the school. Whether it be about the Speech and Debate team heading to Nationals, a teacher retiring after 38 years of teaching or just showcasing West's finest, Aiden is always giving it his all in what he does.
A man that doesn't care what you think about him or what he has to say and as cool and thick as a snail, Aiden spends his free time practicing playing his acoustic electric guitar, which is a tradition cared on by his grandfather and his father, eating sushi at Fuggis, going to the gym and spending time with his family.
Written by Joseph Potts