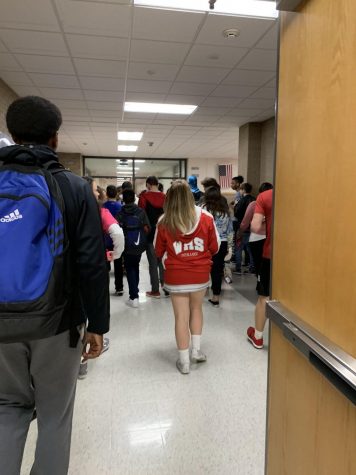 Reagan Hoffman, reporter

October 15, 2019
When it comes to attendance at West, staff and administration ensures students get to their classes on time. It is now harder for students to skip with policies such as lock outs and sweeps that were instilled the previous year. Although these policies are working, the sweeps have some students start...
Caylla Townsley, Editor

September 23, 2015
The start of the school year has brought several new changes and some new faces. From the new locker rooms and parking lot, to the new policies, things around West have become different. New principal Jenni Weipert comes from Walcott Intermediate to head the Falcons. New athletic director  Kevin Peters...