Kate Kealey, Editor in Chief

March 18, 2018
On Wednesday Mar. 14, nine students, including myself, arranged a walkout against school violence on West's band field.  We met for a total of 20 hours within the five days before the walk out, making posters, ribbons, and writing speeches. Over 150 students marched onto the field ready to fight f...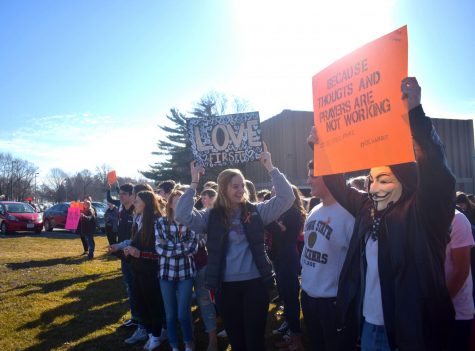 Samantha Makl, Reporter

March 14, 2018
Thousands of schools across the country are walking out to honor those who died in the recent school shooting in Parkland, Florida and to call for stricter gun laws. Today students at West High School participated in the walkout at 10 a.m. to demonstrate their First Amendment rights. "I'm doing this t...