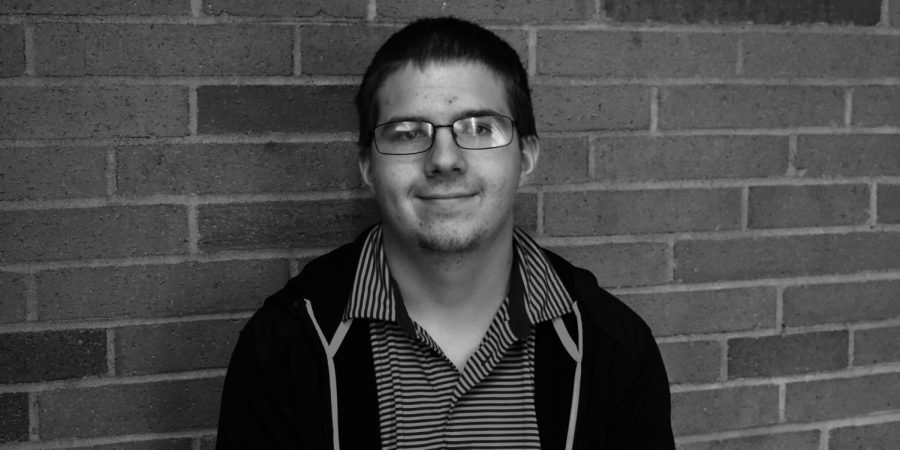 He hears the sound of the best techno song he's heard thus far.
"Beep boop beep boodoop doo doo doo" and junior Tim O'Leary enters his own headspace of serenity.
O'Leary is not your average Joe who listens to the same top hit song on repeat in his car. He takes pride in listening to electronic music (techno specifically), punk and also his personal selection of ambient music.
He relates his love for music with the poetic ability that also comes along in writing. As a reporter for the
Beak 'n' Eye
, O'Leary specializes in everything. He writes features pieces, news, or sports and is willing to do whatever it takes to help out the staff.
Keeping calm in stressful situations is a strategy that the newspaper staff frequently visits, and O'Leary's reminder to us is to "not worry about being perfect and to keep straining yourself to a minimum.
Written by Kelly Snawerdt
Tim O'Leary, Reporter
Sep 20, 2019

New superintendent moves towards the future

(Story)

Apr 18, 2019

Iowa standardized tests go digital

(Media)

Apr 07, 2019

A looming threat draws ever closer

(Story/Media)

Feb 14, 2019

Bowling team rolls on

(Story)

Nov 08, 2018

A step forward

(Story/Media)

Oct 23, 2018

Senior superlatives get a new look

(Story/Media)

Sep 13, 2018

Senior Spotlight: Christian Jacobsen

(Story/Media)

Sep 11, 2018

Drumming up awareness to beat the stigma

(Media)