West Narrowly Defeats Central 59-56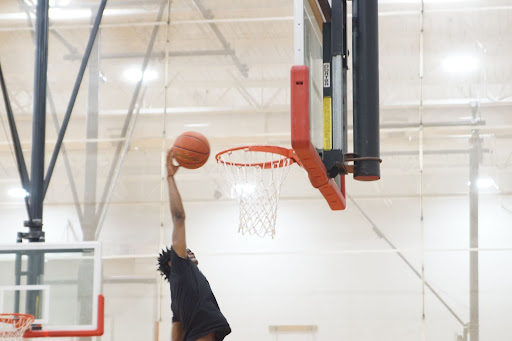 Tuesday's thriller between Davenport's West (3-4) and Central (1-6) high schools showed big performances from both sides. Central's senior Kaden Johnson scored 24 points and grabbed 8 rebounds. After Central scored nine points in the second quarter, he helped his team back into the game, scoring 16 of his 24 points in the second half. Johnson was the only Central player with double digits.
West's varsity team was led by seniors Jermaine Gardner and Na'Zion Caruthers. Gardner finished with 16 points, and made a big effort to get into the opposition's passing lanes, racking up a lot of steals. A few minutes into the second quarter, Gardner went down the court to hit two 3-pointers on back-to-back plays. Caruthers was the team's leading scorer, and recorded a double-double with 17 points and 10 rebounds. He showed off his vertical jump, throwing down a two-handed dunk partway through the first quarter. Five of his ten rebounds came on the offensive end, giving his team plenty of second chances on squandered possessions. 
The night started off slow with both teams missing a lot of shots and turning the ball over often. This created a fast-paced game with plenty of action. Soon into the first quarter, junior Landon Winston went down with an apparent knee injury. Eventually, he was able to walk off the court on his own but was quickly taken to the locker room. Later in the game, Winston could be seen sitting near the end of the bench, but never re-entered the game.
This win gives West their fourth of the season, and third in a row.