Movie Review: Guardians of the Galaxy Vol. 2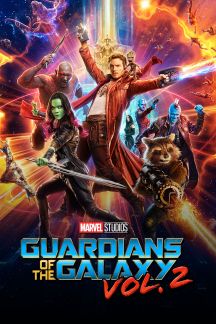 Guardians of the Galaxy Vol. 2 is one of the best movies I have seen in the last few years. People often say that a sequel is never better than an original, but that is not the case for this series. The second movie was just as interesting as the first, and I was impressed that the producers were able to recreate the spark from the first movie.
The film is about another adventure to save the galaxy from a threat that only the guardians can defeat. The film provides answers to a lot of questions that were left unsolved in the first film.
In this film, the writers also introduced some new characters into the family of heroes like Mantis and Ego that are iconic in the Marvel Universe.
The comedy is on the same level as the first film and it has a beloved family vibe. There are parts in the movie were they almost act like they are a family, which adds to the connection between the characters.
I watched this movie with my mother who has not seen the first movie. She enjoyed the movie and understood the plot without having to see the first one.
The movies spaces their humor out very well. There is a moment when Rocket, the raccoon, is being hunted down and suddenly he starts springing traps on the people pursuing him.  I almost couldn't stop laughing at one point because the spacing of the traps were perfect.
There is one moment in the movie where Baby Groot is trying to find a object for rocket and he fails at finding that object multiple times. Every time he fails almost the whole theater gets louder and louder with laughter.
The music in this film was even better than the soundtrack from the first movie. Songs like "Mr. Blue" set the mood of the movie perfectly. The scenes where characters would dance were some of the best moments in the movie. The battle scenes had some great songs that could make one cry and laugh at the same.
I believe this is perfect movie if you're looking to have a fun time with the family. Overall I think this movie is fantastic and I reccomend seeing it. It is currently showing at Rave Cinemas on 53rd Street in Davenport, Iowa.