A Capital Trip
West High Band helps celebrate 100 years of the Lincoln Memorial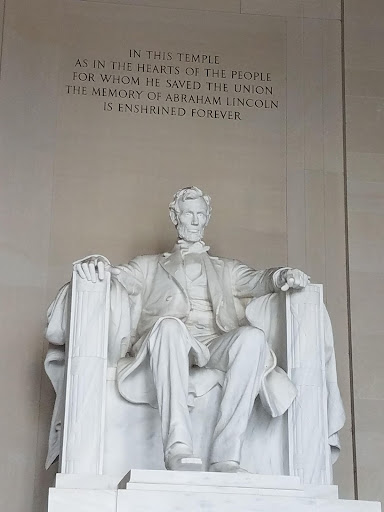 Band has had many opportunities to travel for performances, but to be asked to perform in the nation's capital? Well, that's a pretty big honor.
100 years ago, the Lincoln Memorial was built in Washington DC to honor the 16th president, Abraham Lincoln. For this special anniversary, West High Band, along with seven other states, were asked to perform.
The West High Band represented the entire state of Iowa in this event, and the chance to go was no random selection or lottery. A committee selected West's band out of every other band in the state.
Each state had one band and choir chosen to represent the entire state.
"It was going to be our Disney trip this year, but they invited us to DC, so we were like, 'not missing that opportunity,'" Junior James Hepler said.
The trip is more than just the performance.
This trip was also educational; with the band being given the chance to visit the Smithsonian museums. They also visited Mount Vernon, toured the Arlington National Cemetery, took a night tour of DC, and even went on a dinner banquet cruise.
"[I'm] mainly [looking forward to] the museums 'cause museums are fun," Junior Shalee Edwards stated.
Their performance took place in front of the Marine Corps War Memorial on the 22nd, then in front of the Lincoln Memorial on the 23rd.
Band members were more than excited for this trip. Especially since they managed to escape a whole week of ISASP testing. 
The directors were especially excited. Both Courtney Long and Maggie Oates, the directors, believed that "the historical significance along with the musical experiences [would make the] trip something to remember."
Band is asked to perform in parades, festivals, and even travels to Orlando once a year, but this is the first time they've been asked to perform in the capital.
"To be asked to represent the state of Iowa at a ceremony that only happens once in a lifetime is very different and is pretty special," stated Oates.