Two iJAG students approach nationals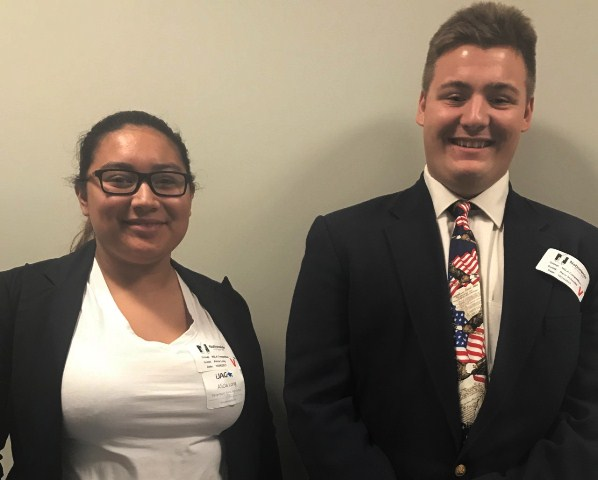 Two students from the Davenport West High iJAG program qualified for the National Student Leadership Academy in Washington D.C. Seniors Alicia Long and Ryne Schroder were selected out of 29 students in Des Moines to go to nationals Nov. 27 through Dec. 1.
"iJAG is Iowa jobs for America's grads. It helps high school students bridge off to to the real world after high school," iJAG education specialist Cynthia Safford said.

During state, Long and Schroder had to write an essay telling the judge who they were before iJAG, after iJAG and what they want to do after high school.
"iJAG has helped me try my best to overcome obstacles. After high school I plan on doing radio broadcasting and record producing," Schroeder said.
Ryne will be working with three other students from across Iowa to present Project Based Learning (PBL).
"PBL is mission patch we worked on in class. During nationals I plan on working with my team to create a slide presentation," Schroeder said.
Long will be competing in the employability skills competition.
"In the employability competition I will be filling out a job application while I wait my turn to be interviewed. It is all about first impression, proper grammar and being prepared," Long said.
iJAG is a class that helps students plan their future. iJAG provides an educational, hands-on approach to exploring personal strengths and weakness.
"iJAG has taught me be a better person. It has given me friends I would have never talked to if I was not in this class. After high school I plan on going into the navy and going to school to be a social worker," Long said.