Davenport School District investigates shooting threat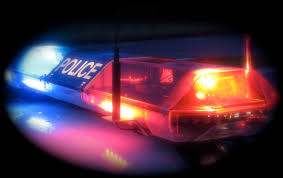 Social media shooting threats appeared in Davenport, following similar problems in the Johnston Iowa School District. The threats caused school closure throughout the entire Johnston Iowa School District on Tuesday, Oct. 3 after parents began to get text messages from 818-275-6848. The texts received were shown by KCCI Des Moines as the following:
Unknown Number: (Student's Name) is growing up fast.
Parent: Who is this?
Unknown Number: I'm going to kill some kids at your son's high school.
After investigating the threats, police in Johnston County deemed that the threats were not credible and that there was no substantial threat.
Local police are investigating a connection between the Johnston County threats and the threats to the Davenport Community School District.
Potential threats were also believed to be aimed towards Davenport North High School after they spread through social media. The supposed threats caused an increase in absences at the high schools. According to West secretary Lisa Rostenbach, West  significant increase in absences. Approximately 27 percent of North students were absent from school on Oct. 4, according to KWQC.
The threats have been causing trouble for administration and workers in the office.
"We've been receiving phone calls all day about the threats from parents who are concerned about the situation," Rostenbach said.
The DCSD released an official statement about the threats district staff and parents, explaining that administration and the police department have been working to investigate the messages. They found that there was no danger to any of the schools in the district and that none of the threats were specific to the area.