Homecoming: a recap of the crowning and bonfire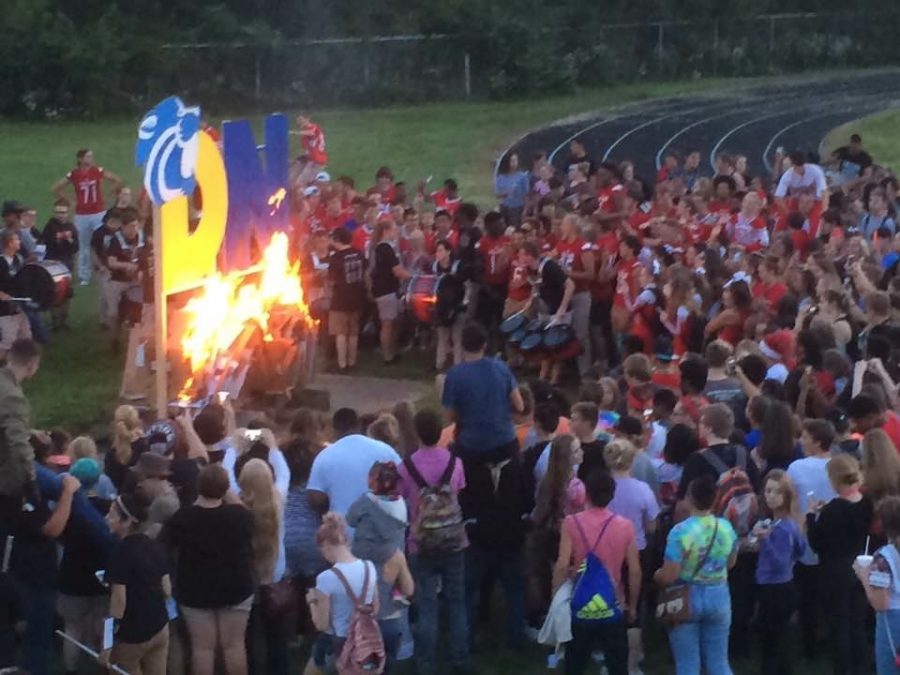 Last night was West High School's annual homecoming parade and bonfire. This is one of the many events West holds every year that gets almost the entire school together to celebrate.
"I love when the school does stuff like this because I like to see everyone together having fun. It really shows that our school can hold big events and not have to worry about fights and stuff like that," sophomore Kyaira Kimball said.
Last year's homecoming queen, Alison Wheeler crowned the new queen Marie Le.
"I think it's such an honor. I didn't expect it," senior Marie Le said. Students were overwhelmingly pleased with the homecoming court this year.
"I'm so happy Marie won. I voted for her and was really hoping she got it. I'm so happy for her," sophomore Aveionna Tucker said.
"I am very pleased with the participation, there was a great crowd last night," Student Senate Head David Kintigh said.
The band played songs from Star Wars,  the choir sang the national anthem,and the school burned the Davenport North logo. Tonight's game at Brady street is against Davenport North.