Raving Over Ranch
Students at West share their opinions on ranch.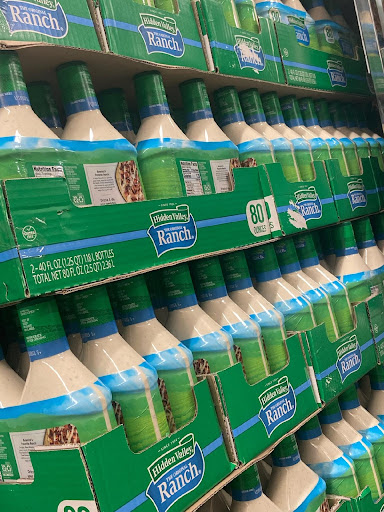 Mmmm, ranch. One of the most popular condiments in the Midwest. We use it on our vegetables, our french fries, chicken strips, and much more, but does West share the love for ranch? 
One ranch enthusiast is junior Ace Fersch, who brought a bottle of it to school for his chicken sandwich. 
"Me and ranch have a history…so to speak" said Fersch. "I definitely use it way more than I should. My parents actually get mad at me sometimes because I use it on some food and they're like 'That's disgusting'."
Surprisingly though, when he brought his bottle of ranch to school, someone stole it!
"I had it with me because like you know, the school doesn't let us take ranch unless we have a salad, so I brought my own ranch and then someone stole it. I even went up to the police officers like 'Hey man, someone stole my bottle of ranch!'" 
He, like 39.2% of the students surveyed, agree that they love ranch. And while a majority of the students agree that they at least somewhat enjoy ranch, how much is too much when it comes to how often we use it? 
Senior Irene Lasagna, is one of the foreign exchange students here at West. Lasagna has an outside perspective. 
"I like it, but Americans use that (ranch) for everything, so it's kinda too much for me," she explains. "I usually like (ranch) for salad, but I don't know, sometimes it's weird." 
Another person who sympathizes with the idea that ranch might be used a little too much is senior Calvin Laake. 
"It's such a bland condiment. People say that there's good and bad ranch. There's no difference, it's just all bad," Laake states. "It's just sour cream with added spices. And it's just so bland. It's like you're eating your food with just paste. It's just paste, it's not good."
People feel strongly about ranch. And though there have been some passionate debates about the condiment, it goes to show just how much influence it has here. But for now, ranch's crown still stays firm as it remains on top.