Retiree: Colleen Schloemer
Hang on for a minute...we're trying to find some more stories you might like.
Q: How many years have you taught at West?
A: Six years
Q: How did you get into teaching?
A: I would say that I accompanied. I was originally a pianist and I played piano for choirs. I really liked being in the classroom and decided that I would go back to school and get a second degree. That's when I went back into teaching.
Q: What classes did you teach?
A:  Mixed choruses, women's chorus, and show choir.
Q: How do you think you've impacted your students?
A: I hope in a good way. We have a lot of fun in the classroom and I want them to love music as much as I do. I think that's how I would impact them.
Q: What will you miss most about being at West?
A: I think that West is a awesome community. There's such a great mix of students from all different rural backgrounds and city backgrounds. Thatś what makes this building so great, is the diversity among all the kids.
Q: How has teaching impacted your life?
A: Because of all the friendships, it has enriched my life.
Q: What do you plan to do after retirement?
A: Probably some playing (piano), and I will eventually do some subbing. For right now, I'm just going to lay low and do some traveling.

Hang on for a minute...we're trying to find some more stories you might like.
About the Writer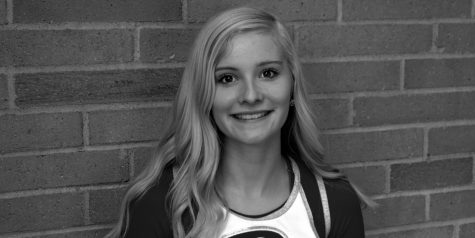 Mackenzi Burns, Reporter
Mackenzi Burns is a sophomore and reporter for the Beak 'n' Eye. She is also on the cheer team and enjoys going to sports events for West. In her free time she enjoys hanging out with friends and watching YouTube videos. After high school, Mackenzi plans to attend the University of Iowa to study Nursing....