ACT vs. SAT: How to choose the right test for you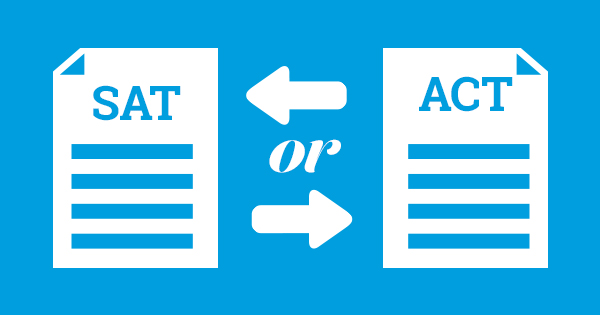 The period of time prior to graduating high school is typically stressful for multiple reasons. Students must determine what their future career goals are, whether or not they want to pursue further education, and if they want to move out from home. The list goes on and on. One of the top stressors on most high schooler's list are standardized tests.
The ACT is the most popular test for West students to take, according to head guidance counselor Erin Soedt. ACT scores are accepted by University of Northern Iowa, Iowa State University and University of Iowa. The ACT is offered nationally seven times throughout the year, and West hosts four of those dates.
"[The ACT] is not required for community college, but I still recommend taking it because most students who attend community college eventually transfer to a four year university," Soedt said.
Sophomores at West had the unique opportunity to take a practice ACT. The class of 2020 was able to do this because they are recipients of funding from the GEAR UP Iowa program.
"Some of the subjects on [the practice ACT] were subjects that I didn't realize I would be tested on. It helped me to know what to study for when I take the real test," sophomore Annie Chu said.
The SAT is another option for placement testing that college bound students can take. The SAT is also accepted by most of Iowa's colleges. However, it is not offered at West.
Some students prefer the SAT because it offers more time to complete tests. The SAT is compiled of three tests, and students are given a total of three hours to complete the assessment. The ACT only offers two hours and 55 minutes to finish four tests.
Preperation is a key part of performing well on national standardized tests. Both the ACT and SAT offer some form of online preperation.
"I took every opportunity I could to prepare for the test. Teachers in every subject are always willing to take the time to work with you. After your first test you will feel more prepared and have a better feeling about it the second time around. There is always time to improve your score. The fact that you can take the test as many times as you please is really great. I would recommend taking it a few times because colleges take your best score," senior Shayla Dennis said.
No matter what test a student takes, some form of standardized test is required for most college admission. Standardized tests such as the ACT or SAT can also benefit students by giving them an idea of what subjects they excel in and what they need to work on. Both the SAT and ACT offer a score report so students can see what they missed and work to improve on that subject.
The ACT is being offered at West on April 14, and the registration deadline is March 9. Students can register at https://www.act.org/. The SAT is being held next at Central High School on May 5, and the registration deadline is April 6. Register at https://collegereadiness.collegeboard.org/sat.