Movie Madness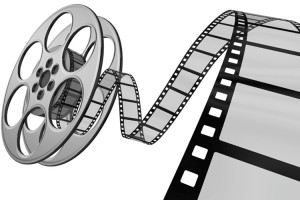 Where to go to rent and save money?
•Redbox: $1.28 per night
Pro- It's cheap
Con- They won't always have what you want
•Family Video: $2-3 for two nights
Pro- Can keep longer than other places
Con- Must have a membership, and yes it's free to sign up!
•Blockbuster: $3-4 per night
Pro- Have a great selection
Con- No too many locations, and the one closest to us is closing
Streaming online
If you don't want to leave your house, and just decide to cuddle and be warm check out these places!
•Netflix: $7.99 per month
•HuluPlus: $7.99 per month
•Itunes: $9.99-14.99 per buy
•Amazon: $1.99-4.99 per rental
Best Selections
•Blockbuster- Has more of horror, kids, comedy, action, and romance, and has roughly around 3-6 thousand titles.
•Family Video- have just about anything. Kids, romance, horror, comedy, action, drama. Have around 10,000 titles.
•Redbox- Action, comedy, drama, and has over 40,000 titles.
•Netflix- combination of action, comedy, drama, romance, but fewer new releases, and have about 35,000 titles.
•Amazon- Just about anything, and has over 100,000 titles.
Want a special night?
•Rave Motion Pictures- $7-8.50
Have stacked seating, lots of room, 18 big screens, wide variety of movies, lots of different foods, and have an Imax 3-D experience
•Regal Cinemas(Moline)- $7.50
Have stacked seating, 14 big screens, and great lighting inside and out!
•Nova 6(Moline)- $4.25
Show more later released movies, very cheap, 6 big screens and rocked chairs!
•Imax Putnam(davenport)- $7.50
Have 3-D experience, a museum, 3 big screens, and is very historical
Drive-Ins
•61 Drive-In, Maquoketa.
A popular mid trip that's only 45 minutes away, outdoors, and kind of close by. $7.50 and opens up April 2013
•Central Theatre, Geneseo
A little closer then Maquoketa 39 minutes away, and is outdoors! $6.50 per person, and is open all year round!
Which place is cheaper?
Breaking Dawn part 2
Regular
Amazon:
$14.96
Walmart:
$14.96
Target:
$17.99
Best buy:
$21.99
Home Alone 2
Regular
Walmart:
$2.99
Target:
$4.99
Best Buy:
$4.99
Amazon:
$7.54