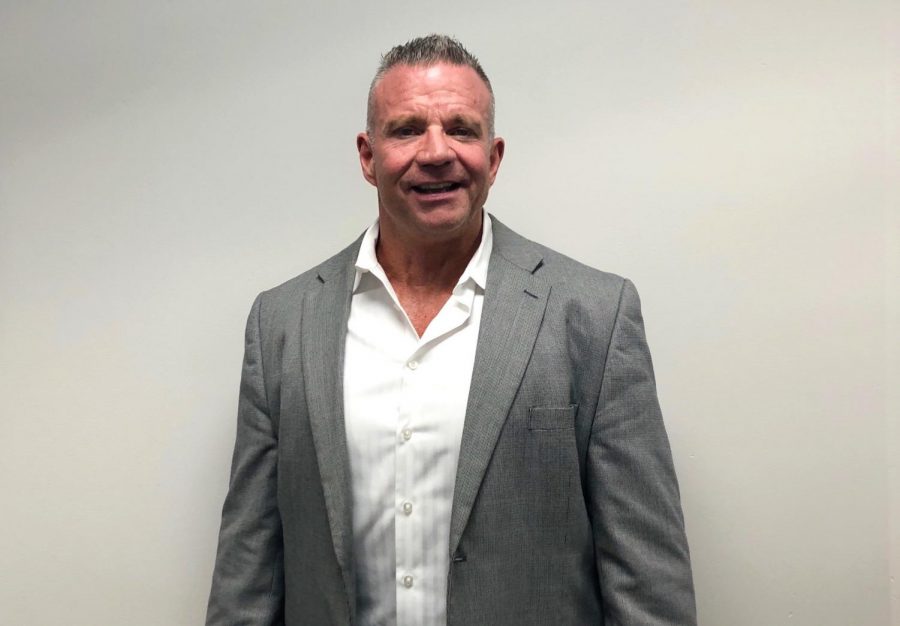 Fresh faces of administration: Charlie Driscoll
Safety in high schools is a concern for students, teachers, and administrators around the country, and new Associate Principal Charlie Driscoll has safety at the top of his priority list.
The 57-year-old Davenport native came from Central and worked there for the past six years as an associate principal. After the associate superintendent told him that there was an opening at West that would be in his best interest, he took the offer and is now flying high with the Falcons.
When growing up, Driscoll attended Hayes Elementary School, Smart Intermediate and is a West High graduate himself. He attended Augustana college to get his degree in education, bounced around multiple schools to be principal, and eventually made it full circle to becoming a Falcon.
Driscoll will oversee the tenth and eleventh grade students, all of special education, and is in charge of the majority of discipline and security concerns, making Falcons' safety his number one objective, alongside new head principal Corey Williams whose goal is to create a better building ground to keep West safe.
"My specific charge is to make sure that the school is safe, that everyone at school feels safe, and to make sure that the community knows that West High is a safe school," Driscoll said.
In the next five years he plans to see West with higher graduation rates, less suspensions, and little to no failures. He emphasized that he will promote West to the community by letting the public know that West is a "high-achieving, safe school."
"There will be many changes in our safety protocol including more security meetings, informative and active mandatory drills, and definitive people in the building to come to with a safety issue," Williams said.
Driscoll is not the only new administrator with this 'falconizing' mindset. Fellow Associate Principal Michael Orfitelli is ready to show our community that West is an inviting school.
"I am ready to showcase what West has to offer to incoming students and make people see us as a school that can help their children feel safe, enjoy their time and learn a lot," Orfitelli said.
Driscoll stated that the biggest issue in society today is that our country is divided. He wants West to be just as big a part of Davenport's community in a bright light as every other Davenport high school.
"We should be brought together as a community, and West can't be forgotten," Driscoll said.